Nipissing University To Bestow Honorary Degrees to the Members of Rush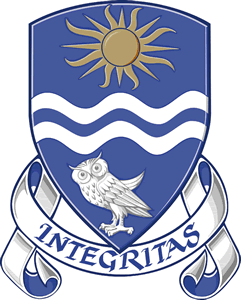 Update (06/12/2014): Both Geddy and Alex have posted video acceptance speeches. You can view them here: (Geddy | Alex). Thanks to Donovan Duguay for the links and news.

---

Update (06/12/2014): Rush are scheduled to receive their honorary degrees today, June 12th, at 2:00pm EST. You can watch a stream of the event via this LINK (or now via the embedded viewer below)

---

Nipissing University, located in Ontario, has just announced that each of the members of Rush are to be bestowed with an honorary degree; the university's first honorary "Doctor of Music".

From the announcement:

"Convocation is the highlight of the year and we are honoured that these extraordinary individuals will help us celebrate our graduates," said Dr. Mike DeGagné, President and Vice-Chancellor of Nipissing University. "The nine honourees are remarkable Canadians who have helped make our world better. It is very rewarding that they each recognize the distinct value of Nipissing University and support our mission and vision to the extent that they are accepting our highest honour, solidifying their connection to our institution."

Rush, the iconic Canadian rock band comprised of Geddy Lee, Alex Lifeson and Neil Peart, has celebrated more than 40 years of making amazing music together, achieving worldwide album sales in excess of $40 million. Rush ranks third in sales after The Beatles and The Rolling Stones, and has produced 24 gold, 14 platinum and three multi-platinum albums while being active in philanthropic causes as a group and as individuals. The band has received seven Grammy award nominations and won several Juno Awards. In 1994, Rush was inducted into the Canadian Music Hall of Fame and in 1996, band members were made Officers of the Order of Canada. In 2012, the band won the Governor General's Performing Arts Awards for Lifetime Artistic Achievement and was inducted into the Rock and Roll Hall of Fame in 2013. Lee, Lifeson and Peart will receive Nipissing's first honorary Doctor of Music, on June 12 at 2 p.m.

At this time, it's not known whether any or all of the member of Rush will be in attendance at the ceremony.

---

---


We'll have more information as it becomes available. Congratulations to Geddy, Alex and Neil!
---