"From Cradle to Stage" Featuring Geddy Lee and His Mother Coming in April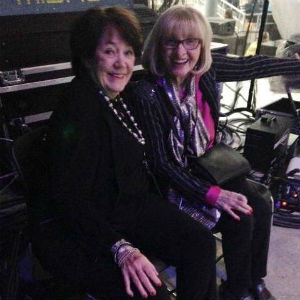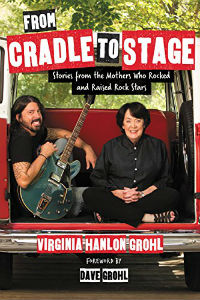 From Cradle to Stage: Stories from the Mothers Who Rocked and Raised Rock Stars, a new book written by Virginia Hanlon Grohl, mother of Foo Fighters' front-man Dave Grohl, will feature a chapter on Geddy Lee and his mother, Mary Weinrib.

Rush fans may recall that both rock-star moms met during a July 2015 Foo Fighters concert that took place in Toronto. During the show, the two moms sat on stage, and even appeared on the big screen during the concert. Later, as reflected in this November 2015 article, it was revealed that Ms. Grohl would be writing a book filled full of interviews with mothers of other rock stars.

According to a marketing executive at the publishing firm handling Ms. Grohl's book, "One of the chapters in the book is dedicated to Geddy Lee; in it Virginia interviews his mum Mary Weinrib about what influenced their child to choose a musical career, and the prevalence of music in their family home."

The book is set to be released on April 25th, and can be pre-ordered via this LINK.

For more information on the book, please click HERE.

With thanks to Aimee Oliver of Hodder & Stoughton for passing along the news.
---