Geddy Lee and Alex Lifeson Appear in Upcoming Gordon Lightfoot Documentary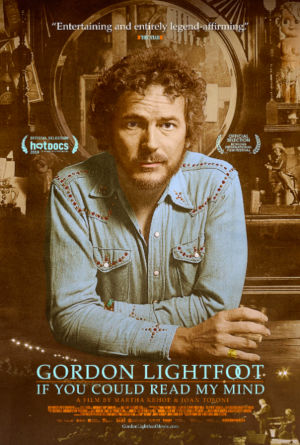 Geddy Lee, Alex Lifeson, Sarah McLachlan, and Alec Baldwin appear in
If You Could Read My Mind
, an upcoming documentary on Gordon Lightfoot, which will be streaming on-demand this summer.
Directed by Martha Kehoe and Joan Tosoni, the film chronicles present-day Lightfoot performing a show and signing autographs as he fondly looks back on his nearly six-decade career — from his coffeehouse performance days in Ontario, Canada, to his rise to international fame in the Seventies.
"He is one of the greatest examples of timeless singer-songwriter," Lee says in the clip, sitting alongside his bandmate Alex Lifeson. "He's a Canadian national hero, but he also speaks with a voice for everyone," adds Bad Religion's Greg Graffin. You can view a clip of the documentary which includes Geddy and Alex's appearance below:
---
---
For more information on the documentary, click
HERE
.
---