Rush Reference on the Latest American Dad Episode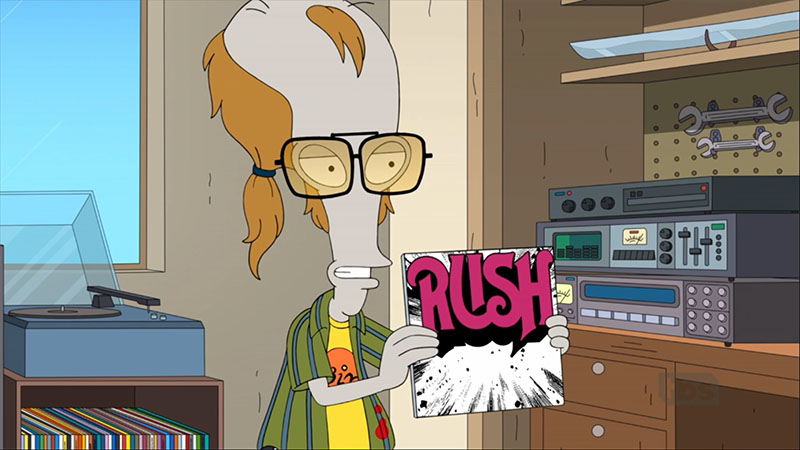 Over the years there have been plenty of Rush sightings on Seth MacFarlane hit animated series Family Guy. There have also been a couple Rush references on his other animated show American Dad, including one where Steve and Snot are playing air-guitar to 2112. This week's latest episode, titled I Heard You Wanna Buy Some Speakers (S19:E16), features another lengthy Rush reference.

In the episode, Barry blows out his dad's speakers and seeks the help from Snot in order to replace them. Enter Roger, in one of his many personas, where he demonstrates the power of his speakers by playing Working Man from Rush's debut album. He starts by playing the song on vinyl (although the needle-drop location is questionable), switches to casette, moves on to a CD, and even inserts an 8-track tape in the lengthy clip.

You can view the clip below and find out more about the episode at the TBS website.
---
Click to View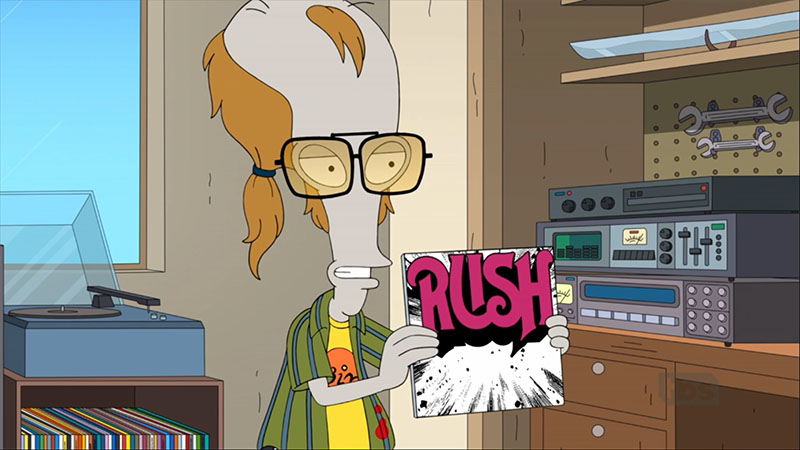 Comments
---