Artist Jorge de la Torre Creates 'Rushmore' Sculptor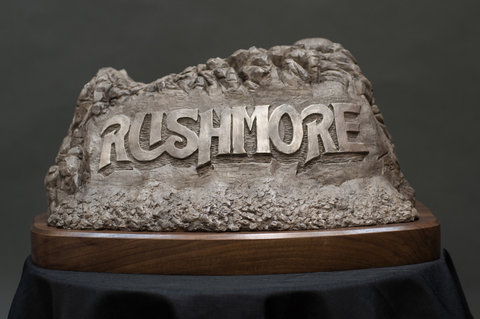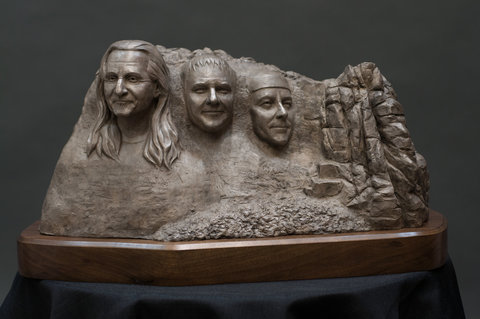 Since their early beginnings, Rush have continually sparked inspiration in their fan base across many artistic fronts. Aside from the obvious musical inspirations that the band has generated in countless others, we've seen drawings, paintings, writings, and more come out of the fan base over the years.

Artist Jorge de la Torre has taken that inspiration to a new level with the creation of his Rushmore sculptor. From his website:

Rushmore is the ultimate tribute masterpiece immortalizing Geddy Lee, Alex Lifeson and Neil Peart – three extraordinary heroes of progressive rock who are collectively known as the legendary band Rush.

Originally handcrafted utilizing the intricate lost wax casting process, the bronze sculpture and solid walnut base skillfully set the stage for the Rock and Roll Hall of Famers to be depicted as the new faces of Mt. Rushmore, one of the country's most recognizable and highly regarded national monuments.

Just as our greatest champions have all been immortalized in stone since the dawn of time, Rushmore is an extraordinary sculptural tribute to rock's greatest champions. Because of their creative mastery, the spirit of Rush is forever solidified in the hearts and minds of their greatest fans through their life-changing music – and now through Rushmore.

Dimensions: 20" x 13" x 9.25" (not including base)
Material: Bronze (sculpture), Walnut (base)
Completed: May 2016

Torre, as he is artistically know, has a website that features his Rushmore creation, including a full gallery of pictures, a detailed section on the 'Making Of' the artwork, and more. Check out all the details about Rushmore and the artist behind it, HERE.

Thanks to Sheri Geddygirl Beri for alerting me to this incredible creation!
---