Lee Lifeson Art Park Inaugural Launch set for October 1st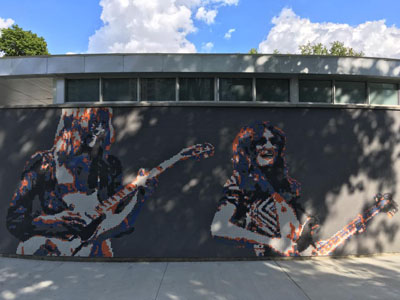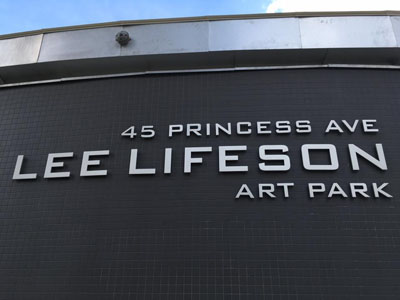 It was back in July of 2014 when we first brought you the news about a proposed arts-themed park, located in the Toronto neighborhood of Willowdale, that would be named after Geddy Lee and Alex Lifeson. The Lee Lifeson Arts Park, as it came to be known, has been under construction throughout 2016, and is now open to the public.

A formal inaugural launch of the park is now set for October 1st, according to the most recent issue of the City of Toronto's Celebrate Toronto newsletter:

On October 1 from 1 to 5 pm, join Cultural Hotspot and North York Arts at the kick-off to the inaugural season of the Lee Lifeson Art Park in Willowdale. Create a community arts piece, join an Aztec dance workshop lead by performer Jesus Mora and fellow dancers, and watch the Live Arts Youth Showcase, featuring spoken word, music and dance. Visit toronto.ca/culturalhotspot for information.

Back when the plans for the park were first announced, Geddy Lee spoke to the Toronto Star, where he had this to say:

"I know my mom is very happy!"

According to rock lore, Lee and Lifeson met as students at the nearby Fisherville Junior High School, where they first forged the musical bond that would eventually blossom into one of rock's most prolific power trios.

"It is where I met my best friend and bandmate," Lee said. "We were humbly honoured by the suggestion to name the park after us."

Discussion among Rush fans online has been overwhelmingly supportive of the idea ever since the park plan was put forth weeks ago. But one lingering question invariably remains: Why isn't it being called Rush Park?

The perceived snub of drummer Neil Peart is not intentional, the band's publicist explained. It's just that he didn't grow up in Willowdale. (Your move, St. Catharines.)

For more information about the inaugural launch, please click HERE.

A Facebook photo-gallery of pictures of the park is also available at this LINK.

Thanks to Ed from RushIsABand and Dan Reynish for the news and pictures.
---