Geddy Lee and Alex Lifeson May Have Toronto Park Named After Them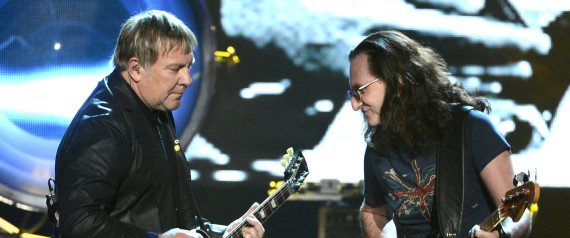 Could a new arts-themed park located in the Toronto neighborhood of Willowdale be named after two of the area's most famous residents? If Councillor John Fillon, who represents the area, gets his way, then the new park set for construction in 2015 will be named after both Geddy Lee and Alex Lifeson.

From Fillon's written proposal:

"The new park will have an Arts theme, specifically related to music and sound," Filion wrote in a June 16 to the North York Community Council's City Clerk's Office. "It is appropriate to consider naming the park after musicians with a connection to the Willowdale area. Geddy Lee and Alex Lifeson are founding members of the band Rush, which has a highly successful career spanning decades."

The Councillor adds both musicians have agreed to put their names forward for the honor. The park, located on land purchased by the city, is bounded by Princess Avenue to the north, Hillcrest Avenue to the south, Glady Allison Place to the west and just east of the "linear park to the east." The name was presented during a consultation meeting on April 22.

Thanks to Ed from RushIsABand for the news.
---