Geddy Lee will appear on AXS TV's The Big Interview with Dan Rather on October 24th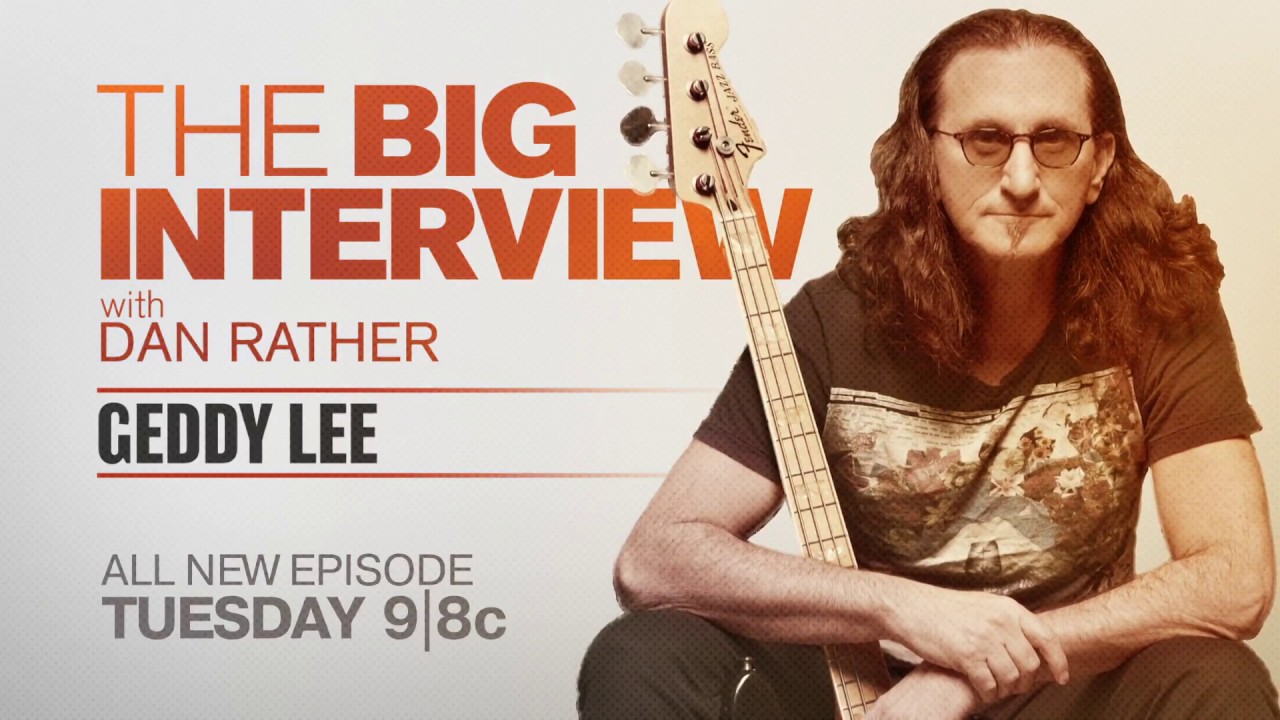 The new season of AXS TV's
The Big Interview
with Dan Rather kicks off this October 10th. The nine-episode series will feature Rather conducting candid, up-close-and-personal interviews with some of the biggest names in the entertainment industry.
The opening episode will feature Sharon Osbourne. Geddy Lee will be among those interviewed, with his segment airing on October 24th. From the press release:
The new season also includes iconic Grammy-winning California native rockers The Doobie Brothers, as Rather chats with band members Tom Johnston, Patrick Simmons, and John McFee on Oct. 17. Canadian rock icon and renowned Rush front man Geddy Lee is up next on Oct. 24, followed by introspective folk songstress Jewel on Oct. 31, and actor Kiefer Sutherland, who is taking a leap into country music on Nov. 7. Blues-rock legend Steve Miller follows on Nov. 14, game-changing English rocker and guitar legend Peter Frampton joins Rather on Nov. 21 and famed E Street Band axe-man/actor Steven Van Zandt appears on Dec. 5.

"For five seasons, The Big Interview has delivered in-depth and insightful conversations with some of the most influential figures in entertainment," said Evan Haiman, vice president of music programming and production for AXS TV in a press statement. "The series' upcoming fall cycle is a continuation of the acclaimed programming our viewers have become accustomed to, as Dan Rather sits down with a fresh roster of artists who have shaped pop culture for generations of fans—getting them to open up about their unique lives and storied careers as only he can, and offering viewers a rare chance to see their favorite stars in a whole new light."
There is a
LINK
that includes information on tickets for the event however, as of this writing, no purchase options were available.
For more information including information on how and where to view the series, please visit
www.axs.com
. Thanks to
Ed
from
RushIsABand
for sharing the news.
---
---