"What can this strange message be?" Rush Tweet Cryptic Message on April 1st.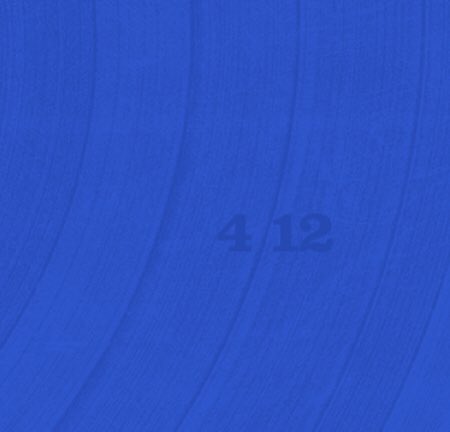 Update (04/12/2018):
The mysterious tweet has been revealed. The Rush Backstage Club
just listed
a blue vinyl version of
2112
:
2112 proved to be Rush's commercial breakthrough and remains one of their most popular albums.

This release is manufactured on limited edition opaque blue 180-gram vinyl, with just 5,000 copies available worldwide. And for a limited time, order this title and receive a bonus free 2112 Keychain.

This release features the 2015 remaster by Sean Magee at Abbey Road Mastering Studio and a "red star of the federation" hologram in Side 2 run-out groove.
Priced at $27.99, the album will be released on April 27th. Click
HERE
to order.
---
The internet was filled with countless jokes and pranks yesterday, as the world engaged in the annual
April Fools
ritual. It
seems
as if Rush also participated. Maybe.
The band posted the following cryptic
tweet yesterday
which simply contained an image of a presumably blue vinyl record with a faint 4 12 on it. Theories from fans immediately began surfacing, which ranged from the expected (and hopeful) "New Album / New Tour Announcement on April 12th" to the more likely "Hemispheres 40th Anniversary Vinyl reissue announcement". For the record, the "4 12" appears in the font usually attributed to the album "2112" which was released on or about the 1st of April (though a March release date seems more likely - but that's another story).
So far, the band has not posted a follow-up to their tweet, which seems to lend credence to the fact that this was not a simple prank. Will the world of Rush fans have to wait until the 12th of April to find out? Time will tell.
---