Geddy Lee Talks Massey Hall in New CBC Interview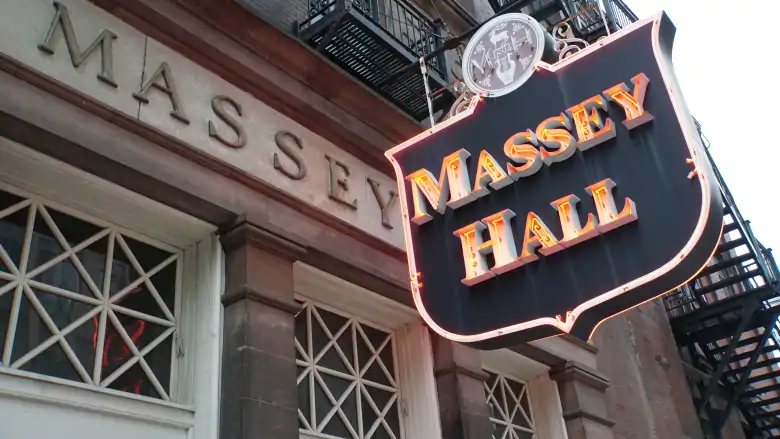 Massey Hall, Toronto's iconic concert venue, holds a special place in the hearts of musicians and music lovers around the world. And it's falling apart – but that's about to change. The performing arts theatre, located in the Garden District of downtown Toronto, is about to close its doors ahead of two-year, $140 million renovation - one of several that the venue has undergone since opening its doors back on June 14, 1894.
Ahead of its closing, numerous artists, including Geddy Lee, reminisced about the hall in a new CBC interview. Rush famously played a three-night stand at Massey Hall from June 11-13, 1976; shows that were recorded and later released as the band's first live album -
All the World's a Stage
. About his memories of performing at Massey Hall, Geddy Lee had this to say:
"...The room makes me smile because it's mixed up with so many great memories, both as a fan and as a performer..."
You can watch Geddy's interview via the player below, or directly at this
LINK
.
"...It was the first time we recorded live. The first time the recording track was going during a performance, which makes you hyper-aware of every note you play. That was a young band, just starting to break through into the United States. It was also our first live album so we thought, is there any more appropriate place than A: A homecoming show, B: Multiple nights that you can record in case you screw one up; you've got 2 more to fall back on. And 3: It was Massey Hall! It was the hall that we'd always dreamed of playing..."
For more information and interviews, please click
HERE
.
Thanks to
Ed
from
RushIsABand
for sharing the news.
---