Geddy Lee Featured on the Cover of Bass Guitar Magazine - Talks About the Future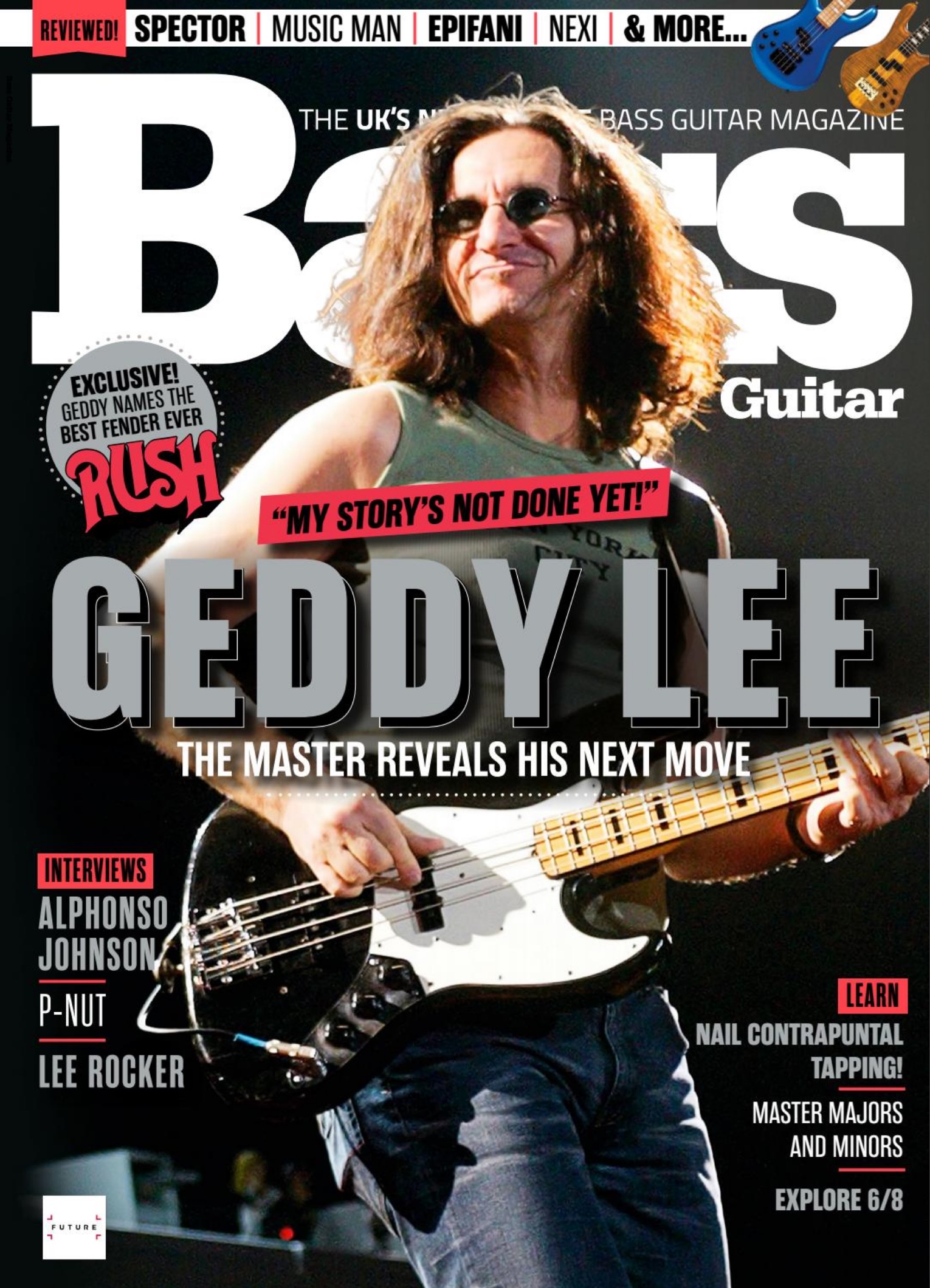 The November 2019 issue of the UK's
Bass Guitar
Magazine features Geddy on the cover, and includes a lengthy interview that touches upon a number of subjects, including what Geddy is looking forward to in the future. Titled
Progressively Minded, Forward Thinking
, the complete article is available online
HERE
.
When asked what he planned to do with his creative drive, now that his
Big Beautiful Book of Bass
is complete, Geddy had this to say:
"Yeah, I don't know where that's headed, but time will tell. Now that the book is done I will certainly try to put the basses to good use. They stare at me and it makes me feel very guilty. They're all looking at me, like 'Use me!'"
Of course, he also talked about his bandmates and how he continues to keep in close contact with them:
"Oh yeah, quite a lot. We're very close – I was just talking to Alex this morning. We try to get together regularly. I was just in LA three weeks ago, visiting Neil. You know, when the band ended, everybody had a different sort of response to that last show, so it took a little bit of time for everyone to sort it out in their own brains, how we were gonna move forward. At the end we just decided that the most important thing is that friends are friends. That's what comes first, so that's the way it's remained."
Geddy was also asked if a autobiography is in his future:
"It's funny, when I went to do this bass book, everybody wanted me to do one of those. They said 'We'll let you do this silly book, but how about an autobiography?' I don't think my story's done yet. It feels a bit premature. Maybe I'm kidding myself, but I don't quite feel like I'm ready to do that yet. I have other ideas for books, but they're not autobiographical."
Special thanks to
RushFanForever
for providing scans of the article.
---