Geddy Lee Cardboard Cut-Out To Adorn Toronto Blue Jays Home Games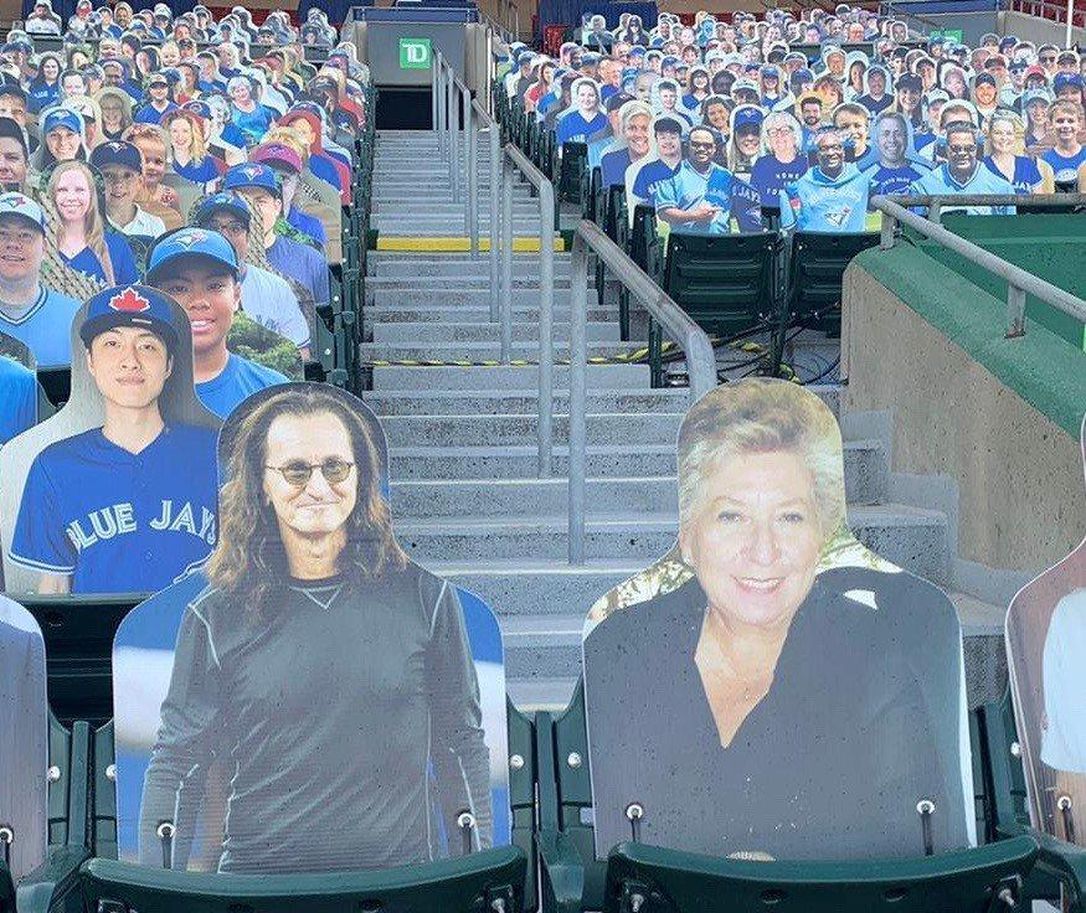 With the pandemic-truncated baseball season upon us, and stadiums across the country virtually empty of fans, many teams have taken some rather unique approaches to bringing some life back to the ballpark. Along with pumping in the sounds of crowds, quite a few teams have also filled the empty seats of the stadium with cardboard cut-outs of fans.

The Toronto Blue Jays are no different as they have now announced a collection of cutouts that will appear behind home plate including one of Geddy Lee. With the current state of the pandemic, the Blue Jays are actually playing home games at Buffalo's Sahlen Field. As most fans know, Geddy is an avid baseball fan and has often been seen situated behind home plate of numerous Blue Jay home, dutifully making notations in his scorecard.

According to this article, some 1,600 cutouts will be "...perched in nine sections at Buffalo's Sahlen Field on Tuesday when the Jays will host the Miami Marlins, their first game in their temporary home. The Jays were denied permission to host games at the Rogers Centre two weeks ago by Canadian public health officials concerned about cross-border coronavirus spread..."

Batter up!
---