Watch Geddy Lee and Alex Lifeson perform at the Taylor Hawkins Tribute Concert in Los Angeles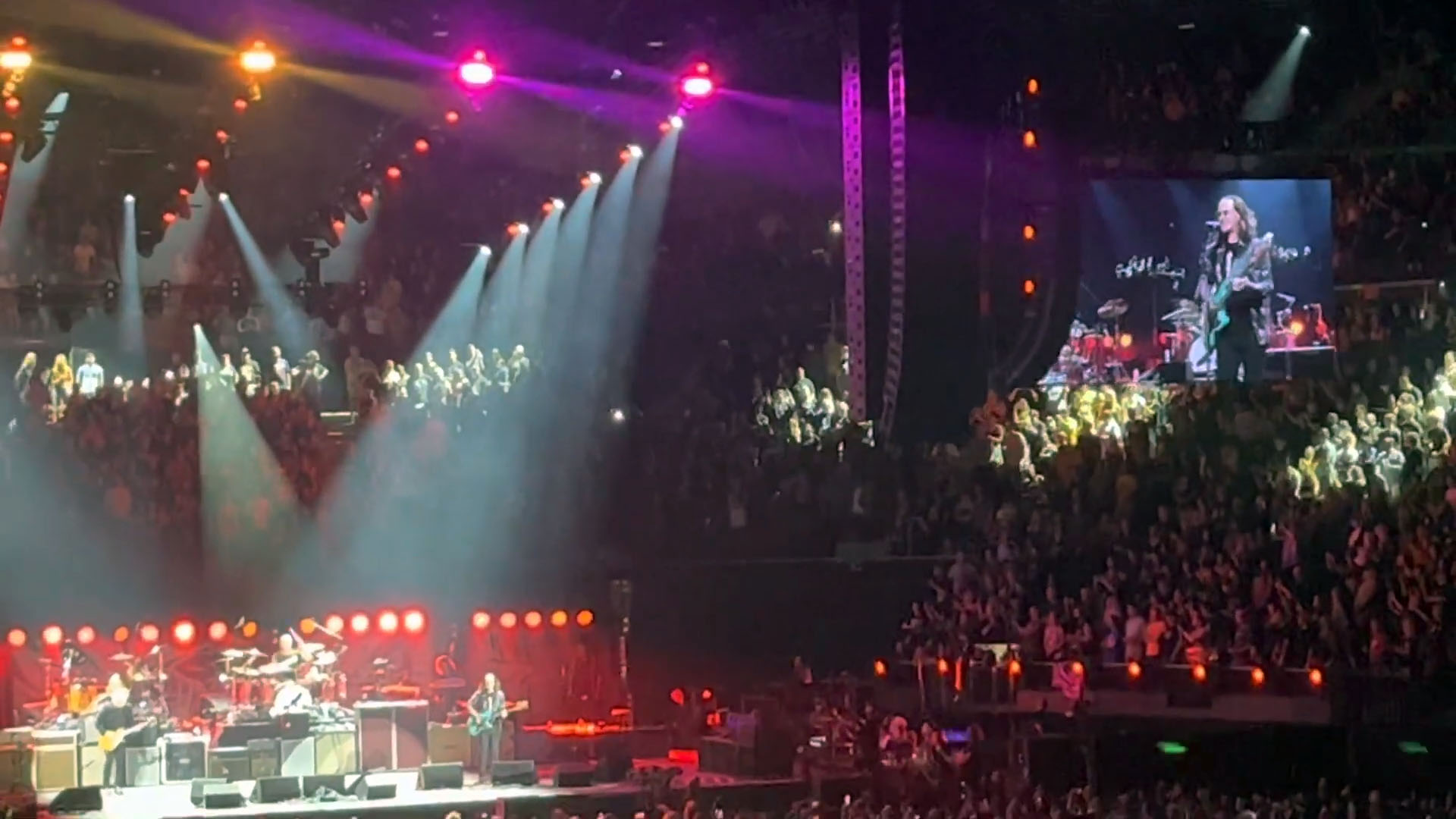 The second and final Taylor Hawkins Tribute Concert took place in Los Angeles last night at the Kia Forum and, once again, both Geddy Lee and Alex Lifeson took the stage to perform three Rush classics. They were introduced by Jack Black, who recalled how Hawkins was in attendance at Rush's final show at The Forum back in 2015:
"He wasn't blowing minds," says Black. "He was in the audience, just like you. And he was watching one of the best fucking shows of all time. You know what I'm talking about? They're about to come out right now. It is my honour to introduce one of Taylor's favourite bands, of all time. Ladies and gentlemen, give it up... for Rush!"
Geddy and Alex were joined by Dave Grohl on drums as they performed
2112: Overture
, just as they did in
earlier this month
at the Wembley Stadium in London, England. Next, they performed a rendition of
Working Man
where they were accompanied by Chad Smith (Red Hot Chili Peppers) on drums. To close our their set, they performed
YYZ
with Danny Carey (Tool) on drums.
Unlike the London performance, last night's concert was not live-steamed. Instead, it will be made available for purchase some time in the near future. Fortunately we have a fan-filmed video of Geddy and Alex's performance available below.
We'll have more information (and photos) of last night's performance as they become available.
---
Comments
---