Rush's Subdivisions Covered by Heaven Below - With Help From William Shatner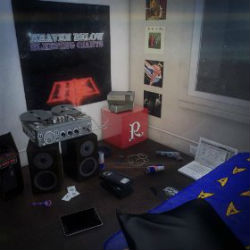 In a post that is certainly fitting for Cygnus-X1.Net, the Los Angeles based hard-rock group Heaven Below has just released a four-track LP album titaled Sleeping Giants. Among the included tracks in the LP is a cover of Rush's Subdivisions which includes a guest appearance by none other than William Shatner of Star Trek fame.

Yes the worlds of Rush and Trek having finally collided.

Shatner lends his voice to the chorus of "Subdivisions" during the song. But it doesn't stop there. The famed actor and starship captain also inserts a tribute to Rush's classic opus 2112 at the end of the song. This is one that should not be missed :)

While you can purchase the track at Amazon, you can also watch the video of the song via the embedded viewer below or directly at this LINK.



---

---

Thanks to Ed from RushIsABand for passing along the news and video clip.
---