Part One of "Le Studio: Temple of Sound" Documentary Now Online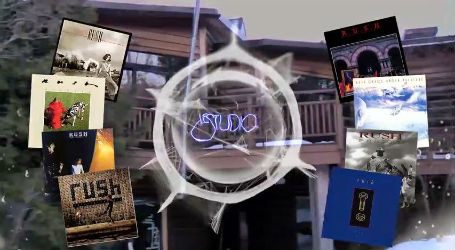 Nestled in the Laurentian Mountains in the town of Morin Heights, Quebec lies Le Studio; a recording studio built in 1974 by André Perry and Yaël Brandeis. For Rush fans, it has become a mecca of sorts given its rich history. Rush called the studio home for the recording of eight of their albums, including Permanent Waves and Moving Pictures. Other international artists including Nazareth, The Police, Sting, Cat Stevens, The Bee Gees, David Bowie, Keith Richards, April Wine, Kim Mitchell and Bryan Adams have also recorded albums there.

However despite all of its rich history, the recording studio closed its doors in the mid-2000's and has since been virtually abandoned, left to decay in the harsh Canadian elements.

A group of Rush fans were granted access to the studio back in 2011 where they photographed and filmed the building in its then current state. Through some extensive research on the history of Le Studio, the first part in an on-going documentary titled Temple of Sound is now available online.

It not only covers Rush's extensive involvement with the studio, but also provides a fantastic, in-depth history of Le Studio and the bands who have recorded there. Part One of the documentary is now available online and can be viewed via the embedded player below.


---

---

You can also view the documentary directly at YouTube via this LINK.

Thanks to Ed from RushIsABand for sharing the news.
---