Rush Caress of Steel Artist Proof Lithograph Drawing Now Available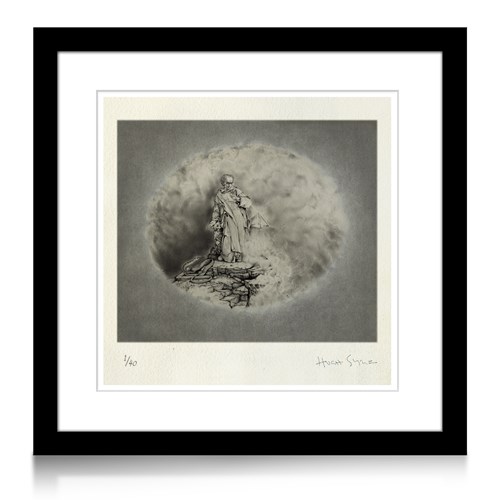 Update: Well, that didn't take long. The item has sold-out, which isn't surprising given the limited run. We'll keep an eye out in case the Backstage Club offers up more in the future.

---

The Rush Backstage Club has just announced the availability of a Caress of Steel Artist Proof Lithograph drawing that is framed and signed by prolific Rush artist Hugh Syme.

From the announcement:

We have released the Artist Proof Limited Edition of Hugh Syme's original Caress of Steel drawing. This is the first piece of art Hugh created for Rush, and it became the centerpiece of the album cover. This is printed on high quality heavy art paper, and framed meticulously by our friends at Frameworth.

Each piece is hand signed and numbered by the artist, in a limited edition of 40. Each piece also comes with a Certificate of Authenticity affixed to the back of the piece. The litho size is 12" x 12" and the finished framed size is approximately 17" x 17".

Price: $374.99 USD

The drawing also appears in Hugh Syme's book The Art of Rush. A high-resolution version is also available on Syme's website.

Click HERE for more information and ordering instructions.
---