Rush Reference on Family Guy - Video and Screen Caps Now Online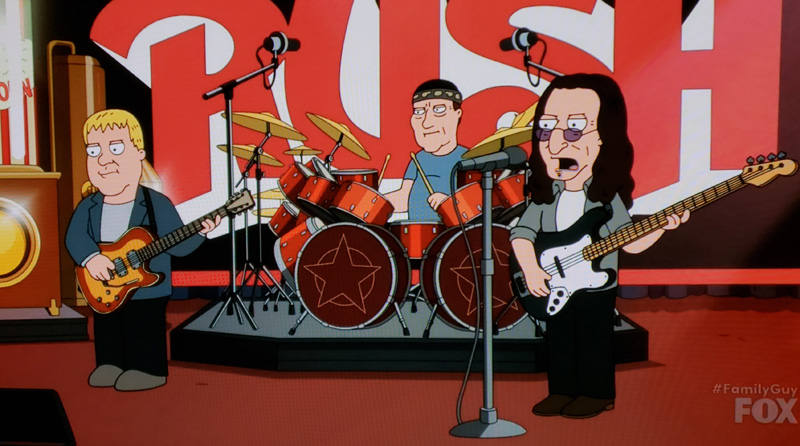 Tonight's Episode of Fox's animated series
Family Guy
contained a fairly lengthy Rush reference. In the episode titled
Regarding Carter
(Season 17, Episode 5), Peter is scolded by Brian for the time he didn't wear black jeans to a Rush concert. The clip then cuts to a Rush concert where the animated representation of Geddy Lee asks Peter what he's wearing, to which Peter replies "What? These are my concert khakis."
The clip takes an unfortunate turn as Geddy calls for the crowd to "Beat Him! Beat Him in 6/8th time!".
You can view an MP4 video version of the clip by clicking
HERE
or via the embedded player below.
---
---
This isn't the first time Rush has made an appearance on the animated series. In fact back in 2016, Rush had two significant references. Click
HERE
and
HERE
for screen captures and videos of those appearances.
---