Fantoons Descends on San Diego's Comic-Con With New Rush Merchandise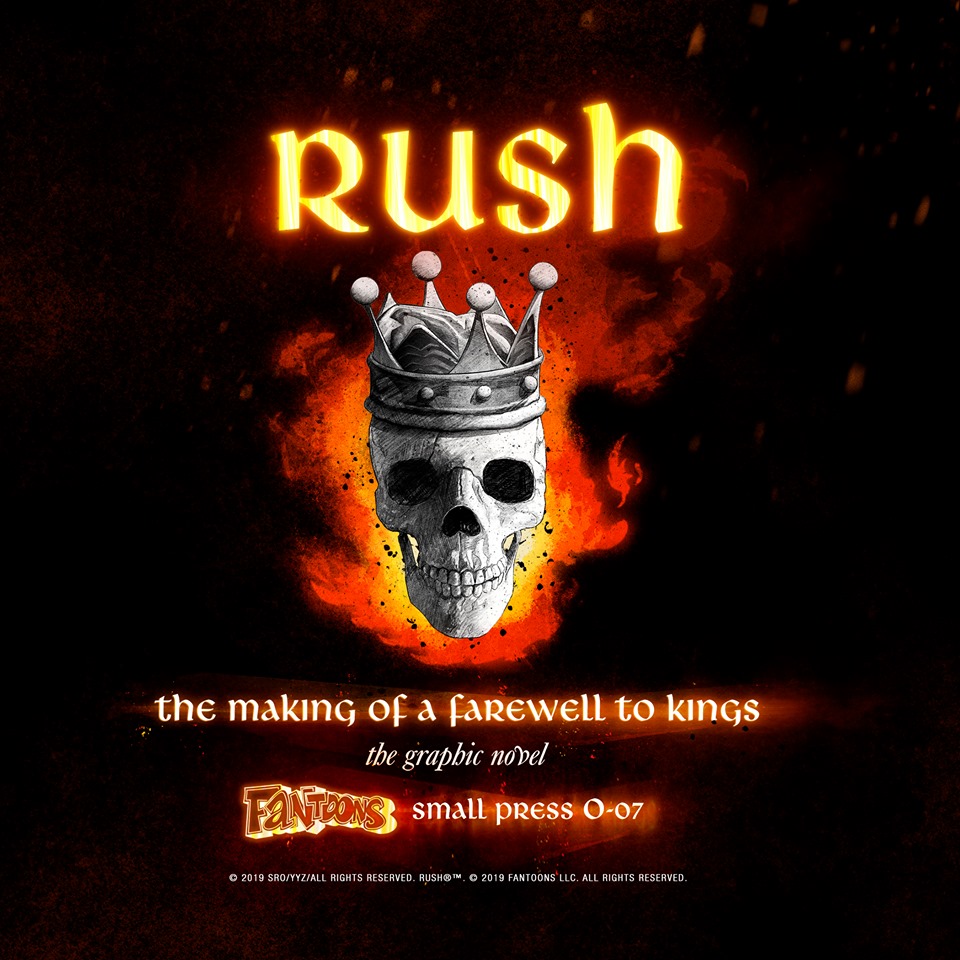 Fantoons
, the creators of numerous, official Rush books, artwork, apparel, and other merchandise, have once again descended on San Diego's Comic-Con this week, bringing with them a plethora of Rush merchandise, including the updated version of their
RUSH Coloring Book
, which will also go on sale at the end of the month.
However the big news coming out of the Fantoons camp will be the premiere of their anxiously awaited
Rush: The Making of A Farewell to Kings: The Graphic Novel
. Even though the graphic novel isn't scheduled to go on sale until September, visitors to Fantoon's booth will be able to get their hands on this impressive hard-cover book via the early Comic-Con sale.
Fantoons will also be holding a panel with their own David Calcano on Thursday from 10-11am at Grand 12 & 13 in the Marriott Marquis San Diego Marina. The panel, titled
From Fan to Work For the Band
, will be moderated by writer/actor Ryan J. Downey.
If you're attending the San Diego Comic-Con this weekend, please make sure you stop by Fantoon's Booth (Small Press O-07) to check out all of their great Rush merchandise. Can't make it to Comic-Com? Then check out all of their available Rush merchandise via their
Etsy
storefront.
---