Geddy Lee and his mother Mary to be featured in Dave Grohl's upcoming series From Cradle to Stage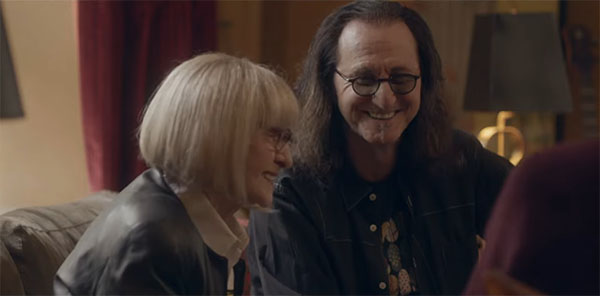 It was back in February of 2017 when we first announced the new book From Cradle to Stage: Stories from the Mothers Who Rocked and Raised Rock Stars. Written by Virginia Hanlon Grohl, mother of Foo Fighters' front-man Dave Grohl, the book featured a chapter on Geddy Lee and his mother, Mary Weinrib.

Word has now come from the streaming service Paramount+ that the book has spawned a new docu-series which is to be co-hosted by Dave and Virginia Grohl. A trailer for the series has just been released (see below or click HERE).

According to details from Paramount+, the first episode is scheduled to air on May 6 and will feature Imagine Dragons frontman Dan Reynolds and his mother Christine. The episode featuring Geddy and his mom is set to air on June 10th. Other featured rock stars and their moms include Pharrell and Dr. Carolyn Williams on May 13, Miranda and Bev Lambert on May 20, Brandi and Teresa Carlile on May 27, and Tom and Mary Morello on June 3.

For those interested in purchasing the book, it's available in several formats via this LINK.
---
---