Happy Birthday Alex Lifeson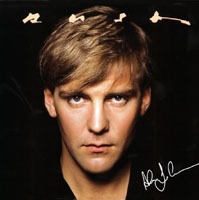 It was on this date back in 1953 that Rush Guitarist Alex Lifeson (born Aleksandar Zivojinovich) came into the world in Fernie, British Columbia. As Rush fans know, Lifeson founded the band in the summer of 1968 and was also responsible for bringing front-man Geddy Lee into the mix.

In celebration of Alex's 58th birthday, Jonathan Alan Hill spearheaded a movement to have fans supply what they felt were some of Alex's finest songs; creating a playlist for his birthday. Jonathan coordinated the effort over at the Cygnus-X1.Net Facebook Group Page.

Additionally, Ken Shipley of RushRadio.Org will be featuring the selected playlist beginning at 11 AM CST on the 27th.

The playlist includes tracks from nearly every Rush album and highlights Alex incredible abilities over the decades. Many thanks to Jonathan, Ken, Kelly, and all the folks that participated with this tribute to our favorite guitarist.

Happy Birthday, Alex -- and many happy returns.