Alex Lifeson Turns 61 - Happy Birthday!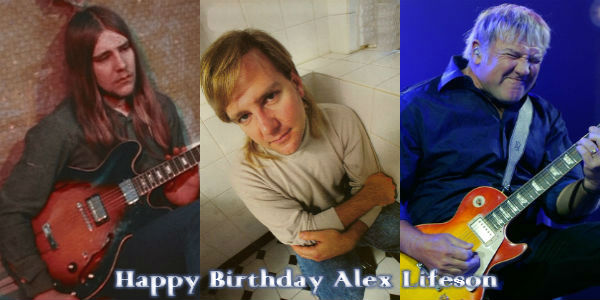 Alex Lifeson, one of the founding members of Rush and the band's seminal guitarist, is celebrating his 61st birthday today. It was on this date back in 1953 that Rush Guitarist Alex Lifeson (born Aleksandar Zivojinovich) came into the world in Fernie, British Columbia. As Rush fans know, Lifeson co-founded the band in the summer of 1968 along with John Rutsey, the band's original drummer. Alex was also responsible for bringing front-man Geddy Lee into the mix.

While Alex is obviously best known for being the guitarist for Rush, he's also the part owner of the Toronto restaurant The Orbit Room, is a licensed aircraft pilot, motorcycle rider, a gourmet cook, an artist and has also dabbled with a little acting now and again.

Gibson Guitar has posted a nice retrospective article on Alex titled Alex Lifeson in His Own Words where they celebrate the guitarist's 61st birthday:

Alex Lifeson of Rush turns 61 on August 27 2014. Why celebrate Alex's 61st? Well, Rush are planning a 41st Anniversary Tour for 2015, so Gibson.com thought we'd stay as kookily contrary as the legendary Toronto trio.

There's little need to reiterate Lifeson's standing in rock guitar's pantheon. He's hugely talented and unique, you already know that. And like Rush the band, he's grown into being "cool" as a third of what was once the most "uncool" band ever.

Happy Birthday, Alex and many happy returns!
---