Geddy Lee Interview on PBS's 'Speakeasy' to Air January 29th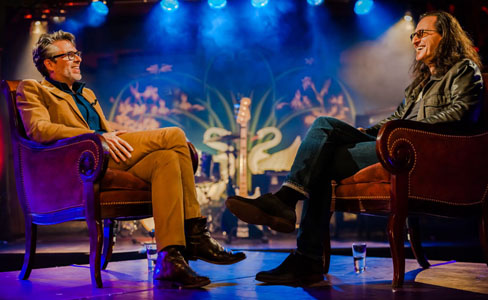 Update (02/13/2015): The SpeakEasy website has now listed airing dates/times and stations for the Geddy Lee interview. Click HERE to view them.

---

Back in November we reported that Geddy Lee visited New York City where he taped a special episode of Speakeasy with his friend and author, Michael Chabon.

'Speakeasy,' is a new weekly series featuring in-depth interviews with musicians. The series debuted on public television stations earlier this month. Its fifth episode, which will premiere on January 29th, will include the November-taped interview with Geddy Lee.

A trailer of the episode is available at this LINK or can be viewed via the embedded player below.

Of the interview, Geddy Lee had this to say:

"75 minutes flew by talking to one of my favorite writers and a truly awesome person"

---

---

Please check your local listings for the exact time and PBS channel that will air Speakeasy or click HERE for a listing of stations carrying the show.

Thanks to RushFanForever for the news.
---
Related News Stories
[Special NYC Event with Geddy Lee - November 4th, 2014]

---