Rush Basks In the Limelight of Moving Pictures - 35th Anniversary Vintage Interview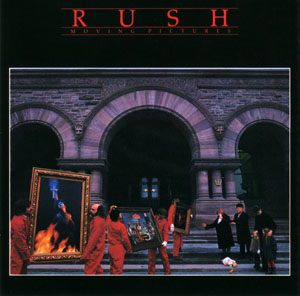 North American syndicated Rock radio show and website InTheStudio: The Stories Behind History's Greatest Rock Bands rolls out the red carpet for the thirty-fifth anniversary of Rush's most successful album, Moving Pictures.

"...Sales alone do not convey the importance of their eighth studio album Moving Pictures to Rush's long career, nor to rock music itself. "Music was changing," Rush lead singer/composer Geddy Lee tells us in this InTheStudio episode, and without Lee, guitarist/composer Alex Lifeson and drummer/lyricist Neil Peart embracing the fresh musical ideas in the crosswinds of the early Eighties with songs "Tom Sawyer", "Red Barchetta", "Limelight", "Vital Signs" and "Witch Hunt", it is doubtful that a path to mainstream success would have been cleared for later major bands including Metallica, Queensryche, Smashing Pumpkins' Billy Corgan, Dave Grohl's Foo Fighters, Tom Morello with Rage Against the Machine and Audioslave, and Dream Theater..."

InTheStudio host Redbeard speaks to Geddy Lee, Alex Lifeson and Neil Peart about the significance of Moving Pictures to the Rush legacy.

To listen to the vintage interview, please click HERE.

Thanks to Mark Fischer for passing along the news.
---