Geddy Lee to Auction Off Six Vintage Guitars From His Personal Collection

While Geddy is obviously known for his extensive collection of bass guitars, he's also put together an impressive collection of electric guitars as well over the years. Six of those guitars from his private collection will be hitting the auction block at
Mecum Auctions
in Las Vegas beginning on October 10th.
From the auction listing:
Geddy Lee of the celebrated Canadian rock trio Rush has spent the past few years delving deep into the rich history of the instrument that defined his 40-plus year career as one of rock history's most talented bassists. His focused efforts led him not only to build a world-class, investment-grade collection of ultra-rare and desirable vintage and antique guitars, but also to create a book that takes an in-depth look into the amazing evolution of what Lee, the collector, has come to view as a work of art in its own right.

With his book now a complete and published piece and his private collection of guitars nearing 300 in total, Lee said he feels that the time has come to reunite a select few of his finest string instruments with talented musicians around the world who can help these works of art fulfill their original and intended purpose of making art. As such, a small selection of six blue-ribbon, coveted classic guitars from Lee's private collection is now slated to join the Mecum Auction lineup for the Las Vegas auction this October 10-12 as part of Mecum's new department: Mecum Presents Guitar Search by Domino, and it's highlighted by a "holy grail" Les Paul Gibson from 1959.
The guitars Geddy is offering up include: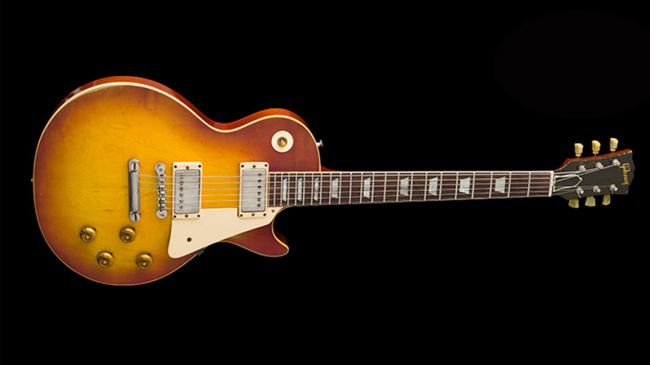 1959 Gibson Les Paul Standard
1960 Gibson ES-345
1955 Fender Stratocaster
1960 Gibson ES-335
1965 Gibson ES-335
1967 Gibson Flying V
For complete details on each of the six guitars, including bidding instructions, please visit the official auction page at
Mecum Auctions
.
---