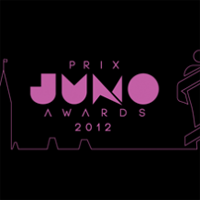 Rush are certainly no strangers to the Juno Awards; the Canadian equivalent of the Grammy Awards in the US. This morning, the nominees for the 2012 Juno Awards were announced and, once again, Rush has been nominated in the category of Music DVD of the Year for their concert film Rush Time Machine 2011: Live in Cleveland.

Rush took home the Juno award in the very same category last year with their documentary Rush: Beyond the Lighted Stage as well as back in 2004 for Rush in Rio. Their Snakes & Arrows Live DVD was nominated in the same category back in 2010 but lost to Iron Maiden Flight 666.

The ceremonies for the 2012 Juno Awards, which will be hosted by William Shatner, takes pleace at Scotiabank Place in Ottawa, ON on April 1st.

Thanks to Ed from RushIsABand for passing along the news.
---