Rush's Working Man Used as Theme on Transporter: The Series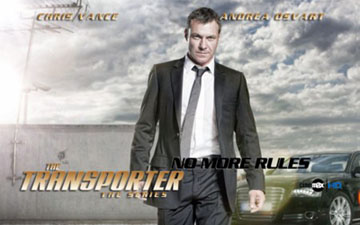 Update (01/06/2013): Click HERE for a longer version of the theme song. Thanks RIAB!

---

The new HBO series, Transporter: The Series which is based on the Transporter movie franchise created by Luc Besson and Robert Mark Kamen, includes a "refreshed" version of Rush's classic song Working Man as the opening theme.

The theme song, which is sung by Danielle Armstrong, may not be immediately recognizable, even to Rush fans :-) According to some credits, it was produced by Alex Lifeson and Geddy Lee. You can listen to the song via this LINK or the embedded player below.

Transporter: The Series, which is described as "The continuing the adventures of Frank Martin, a professional freelance courier driver for hire who will deliver anything, anywhere, no questions asked for the right price, and lives by three, unbreakable rules, which he constantly breaks." premiered last October 11th, 2012 in Germany and then later on December 6th, 2012 in France.

The Canadian premiere is scheduled for this Friday, January 4th on HBO Canada followed by the US premiere on June 21st. For more information on the series, click HERE.

---

---

Thanks to RushFanForever for the news.
---