Howard Ungerleider Interview - Rush's Clockwork Angels Tour 2013 & Lighting Rush for almost 40 years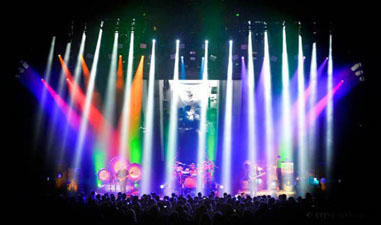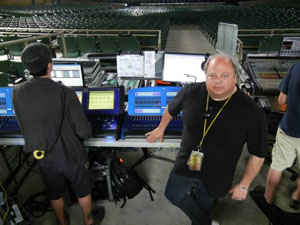 "In the summer of 1974, Howard Ungerleider was sent to Canada by his company ATI (American Talent International) to help a new band as they started touring regularly. That band was Rush and Ungerlieder has played a crucial role in the success of their tours and production for nearly 40 years. For many years he wore the Tour Manager and Lighting Design/Director hat and has been on the road with Rush for every tour except the Roll the Bones tour (he designed that tour's production, but due to the success of Queensryche's Empire record, he was committed to continue that tour to it's completion). From the early days opening for Kiss and Aerosmith, to the breakout 2112 shows, the blockbuster success of the Moving Pictures tour, introduction of lasers on 1984's Grace Under Pressure tour, triumphant return and astounding South American audiences on the 2002 Vapor Trails tours, to the Time Machine, and the current steampunk-themed Clockwork Angels tour, Howard has been instrumental in the look and feel of the band's performances. While the band provides the all important soundtrack, Howard sets the scene and creates the drama with precise and powerful lighting and video cues."

That's the introduction to a new interview with Rush's lighting director Howard Ungerleider that was recently conducted by Brad Parmerter, a long-time Rush fan. The interview has the two discussing the current lighting set-up for Rush's Clockwork Angels tour as well a retrospective look at Howard's involvement with the band over the past forty years.

You can read the entire, extensive interview directly at this LINK.

Thanks to Eric of Power Windows for the news.
---