Rush To Perform Alberta Flood Relief Benefit Concert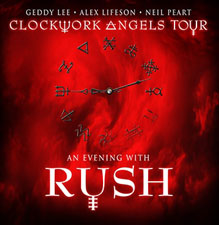 Rush have just announced that their originally scheduled concert on July 24th at the Scotiabank Saddledome in Calgary, Alberta, Canada has been canceled due to the extensive flooding that region has undergone in the past couple of months. In its place, the band will now perform a benefit concert to support the Alberta Flood Relief at the Enmax Centrium in nearby Red Deer, Alberta.

From the band's announcement:

CALGARY SHOW UPDATE

RED DEER – ENMAX CENTRIUM
WEDNESDAY, JULY 24, 2013
Doors: 7:00PM Show: 8:00PM

Due to recent flooding and water damage at the Scotiabank Saddledome, the RUSH concert originally scheduled for Wednesday July 24 had to be cancelled.

Rush has been moved by the situation in Alberta and have decided to perform their Clockwork Angels show at the closest location possible on the same date – Wednesday, July 24 in Red Deer, Alberta at the Enmax Centrium – and have ALL PROCEEDS to go Alberta Flood Relief.

Rush will be donating their fee, and paying for all their expenses. Their promoter partner Live Nation will also be donating their time and fees towards this cause. The venue, Enmax Centrium, will be donating goods and services to the event as well. It's an all –hands-on-deck situation to donate time in order to raise as much money possible for our Alberta friends and fellow Canadians in need.

Lead vocalist and bassist for Rush, Geddy Lee, has made the following statement: "After seeing the devastation from the recent floods, we felt compelled to do what we could. While we had hoped to avoid cancelling the Calgary show, venue safety concerns have closed the venue. Our apologies to all of the fans that bought tickets to the Calgary show for any inconvenience. We're hoping they – along with the great people of Red Deer – can come to the Enmax Centrium for what has now become a benefit concert. We'd like to thank everyone helping to put on this show for joining us in donating their time & services so we can raise as much money as possible to help those in need."

Calgary ticket holders will have a chance to access a pre-sale to purchase tickets to the new Red Deer show starting Friday July 12th 10AM, until Sunday July 14 at 10PM (or while quantities last), before tickets go on sale to the general public on Monday, July 15 at 10AM. Presale information will be sent directly to those who had purchased tickets to the Calgary show. For further inquiries, fans can visit the Live Nation Alberta page on Facebook: www.facebook.com/livenationalberta.

All tickets purchased online or via telephone will be automatically refunded starting on July 12th. Tickets purchased in person from a Ticketmaster outlet can be refunded at the original point of purchase outlet, starting July 16th. Tickets purchased in person at the Scotiabank Saddledome Box Office can be refunded at the Box Office, which is now reopened.

ALL PROCEEDS FROM THE RED DEER RUSH BENEFIT CONCERT WILL GO TO THE CANADIAN RED CROSS TO SUPPORT THE ALBERTA FLOOD RELIEF.

BUY TICKETS AT: LIVENATION.COM

Charge by Phone 1-855-985-5000
Tickets also available at Ticketmaster Outlets

Tickets on sale Monday, July 15th at 10am

In other concert news, the band's July 10th show at the Festival d'été de Québec in Québec City was cut short due to an impending thunder storm. The band was able to complete their Clockwork Angels set but ended the show after playing The Garden. Geddy Lee commented on the truncated show:

"My bandmates and I are extremely disappointed and apologetic over the sudden and unexpected ending of our show last night at the Festival D'ete de Quebec. The lightning storm that was approaching made it extremely dangerous for all the technicians working the sound and lights and there was a high risk to the audience members as well as the musicians on stage. We were enjoying the show tremendously at the time and we were hoping we could get the whole show finished before the storm returned but unfortunately we were unlucky and were forced to end the show for the safety of all concerned. Thanks to all of our amazing fans for braving the weather and once again our sincere apologies for what had transpired. Hope to see you all again soon!!!" — Geddy Lee

For a complete list of the tour dates on the Clockwork Angels tour, click HERE.

Thanks to reader Barb Trainor for the news.
---
Related News Stories
[Rush Begin the Final Leg of their Clockwork Angels Tour in Hershey Park Tonight - June 21st, 2013]
[Rush Perform At the Sweden Rock Festival Tonight - June 8th, 2013]
[Rush Bring Their Clockwork Angels Tour To Europe Tonight - May 22nd, 2013]
[Rush and the Jersey Shore - First Leg of the 2013 Clockwork Angels Tour Ends Tonight in Atlantic City - May 11th, 2013]
[Rush's 2013 Clockwork Angels Tour Launches Tonight - April 23rd, 2013]
[Rush Announce New Tour Date at the Festival d'été de Québec - March 15th, 2013]
[Rush Announce Second Halifax Show - July 14th - March 11th, 2013]
[Rush To Perform at the Ottawa Bluesfest on July 8th - February 28th, 2013]
[Rush Announce Initial 2013 North American Clockwork Angel Tour Dates - January 22nd, 2013]
[Rush Confirms North American Clockwork Angels Tour for 2013 - December 6th, 2012]
[Rush Clockwork Angels Tour Update: 2012 Leg Now Complete - December 3rd, 2012]
[Rush Clockwork Angels Tour Update: Second Leg Complete - November 4th, 2012]
[Rush Returns Home - Rocks Out Toronto - October 17th, 2012]
[Rush's Clockwork Angels Tour Resumes Tonight in Bridgeport, CT - October 10th, 2012]
[Rush Clockwork Angels Tour Update: First Leg Complete - October 1st, 2012]
[Alex Lifeson Talks About Clockwork Angels Set List Changes - September 17th, 2012]
[Rush Add San Diego Date to the Clockwork Angels Tour - September 10th, 2012]
[Rush's Clockwork Angels Tour Begins - Set List Revealed LIVE - September 7th, 2012]
---