Rush Nominated in Two Categories of PROG Magazine's Progressive Music Awards 2013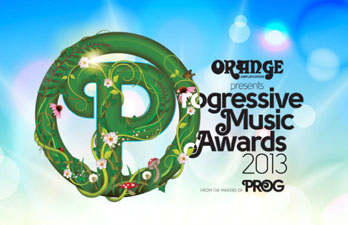 PROG magazine has just announced the nominees for their second annual Progressive Music Awards:

Hello, and welcome to the voting site for the 2013 Progressive Music Awards. Prog Magazine has scoured the activity in the progressive genre for the past twelve months and come up with what we feel is a perfect representation of the top movers and shakers from which you can make your astute selections.

Rush are represented in two categories this year.

In the category of Grand Design, Rush's release of their 2112 Deluxe Edition was selected:

Rush's 1976 masterpiece added turbo fuel to their career trajectory. Given the deluxe treatment with a new 5.1 mix this brand new version even came with its own graphic novel.

And, fittingly, Rush was also included in the category of Band of the Year:

They've been at the top of the rock pack for over 40 years now and Clockwork Angels and the ensuing world tour both proved they're better than ever!

The Progressive Music Awards are determined by public votes, so be sure to register and vote for Rush!

Thanks to Eric from Power Windows for the news.
---