Rush 2015 Wall Calendar Now Available for Pre-Order - Cover Art Revealed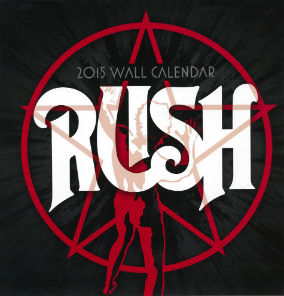 NMR Distribution has just released the cover art for the upcoming 2015 Rush Wall Calendar. Few details aside from the cover art are known about the 16-month calendar at this time, except that the measurements (12" x 12") mirror those of previously released Rush Wall Calendars.

This will mark the twelfth consecutive year that a Rush Wall Calendar has been released, dating back to the original 2004 Rush Wall Calendar.

The 2015 version is scheduled for release on or about July 15th and can already be pre-ordered via Amazon at this LINK.

If you missed out on the 2014 calendar, you can still order it HERE, although be prepared to pay a pretty penny for it.

To view all of the artwork and photographs from every Rush Wall Calendar, click HERE.

Thanks to Ed from RushIsABand for the news.
---