Rush ReDISCovered Debut LP Box Box Set Coming April 15th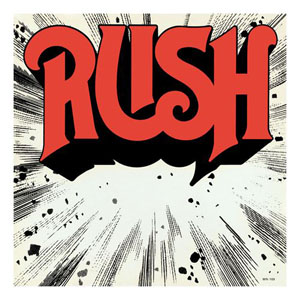 The Rush Backstage Club has just announced the official details of the upcoming 40th Anniversary re-release of Rush's debut album. From the Backstage Club:

2014 marks the 40th anniversary of Rush's debut album. This release features their debut vinyl album re-mastered with impeccable care at Abbey Road studios by Sean Magee, who has been previously responsible for all recent Beatles vinyl re-masters.

The Re-discovered vinyl is encased in a 12 x 12 high quality box. Pressed on audio-phile 200 gram vinyl on the Direct Metal Mastering process, this is the highest quality vinyl currently available. This release contains a re-production of the original 1974 Canadian retail poster (only 500 were ever originally printed) and individual Moon Records publicity photos of Geddy Lee, Alex Lifeson & original drummer John Rutsey. This release also contains a first time ever Rush Family Tree, tracing origins of the band dating back to 1965 and a memorabilia collage of early Canadian and US gig ads, reviews, photos and the first ever Rush bio.

At this point, there is no indication on whether or not a CD version (or an 8-track version for that matter) of the box set will be offered.

The Rediscovered LP Box Set will be released on April 15th and can be pre-ordered via this LINK.

Thanks to GeddyWanneBe for the heads up.
---
Related News Stories
[Rush's Debut Album to Receive 40th Anniversary Reissue - December 27th, 2013]
---