Alex Lifeson Booked for Toronto Sketch Comedy Festival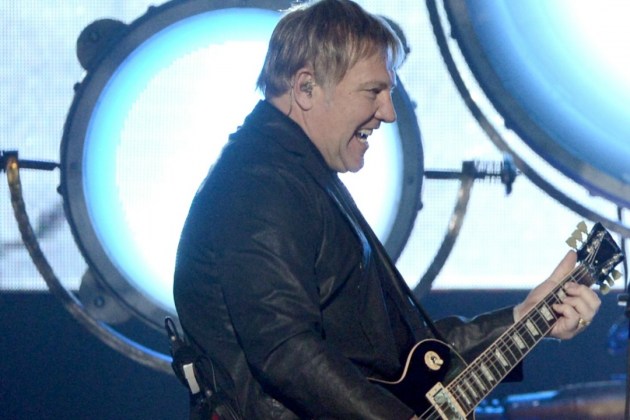 A Priest, a Rabbi, and a Rock Guitarist walk into a bar...

While we all await word on what comes next for Rush following the close of their R40 tour last August, Alex Lifeson has lined up a different type of live appearance.

The Toronto Sketch Comedy Festival has announced that Lifeson will appear at a March 7 event, titled "Hello! Thunder Bay!," during which "some of Canada's top musical comedians will join a stellar lineup of Canadian musicians sharing their weirdest, wackiest and most hilarious stories from the road."

The festival's Facebook page adds further detail, calling the evening "A one-night-only event exploring the funny in rock 'n' roll" and noting that "Musicians Dave Bidini, Alex Lifeson, Terra Lightfoot, Grand Analog (and more) share rock 'n' roll road stories with comedians Jessica Holmes, Gavin Crawford and Sean Cullen adding musical comedy and rock parody."

Tickets for "Hello! Thunder Bay!" are on sale now. For more detailed information or to purchase passes, visit the Toronto Sketch Comedy Festival website.

Thanks to Ed from RushIsABand for passing along the news.
---