Rush: Beneath, Between And Behind: F.M. Broadcast 1975 Coming in February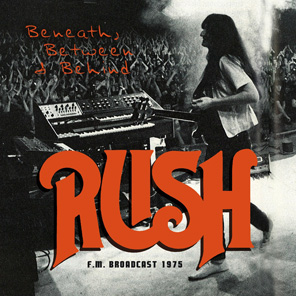 Over the last several years, there have been a number of unofficially released "live" albums which were largely taken from previously aired radio specials. Some of the more notable recent releases include Rush ABC 1974, Spirit of the Airwaves, and The Lady Gone Electric.

Now a fourth radio broadcast, this time from 1975, will be released under the title Beneath, Between And Behind: F.M. Broadcast 1975. From the Amazon listing:

Recorded in May, 1975 for Radio-WWM, this tight and forceful live set captures the long-lived Canadian trio at their progressive best. It showcases several of their best-loved songs.

The single-CD is scheduled for release on February 12th and includes the following eleven tracks:

1. Finding My Way
2. The Best I Can
3. What You Are Doing
4. Anthem
5. Beneath, Between & Behind
6. In The End
7. Fly By Night
8. Working Man
9. In The Mood
10. Need Some Love
11. Bad Boy

Please click HERE to pre-order your copy.

Thanks to Mark Stench II for passing along the news.
---