Geddy Lee Discusses His Love of Collecting Fine Vintage Wristwatches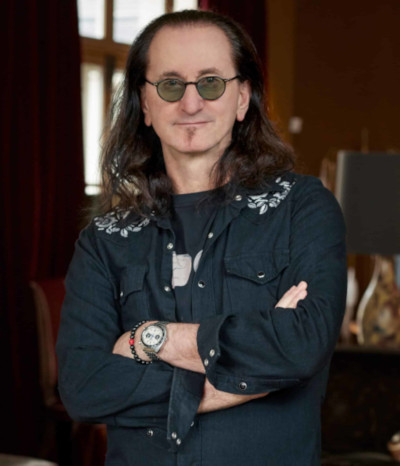 Over the past year or so, there's been a lot of talk surrounding Geddy Lee's passion for collecting bass guitars, as witnessed by the release of his
Geddy Lee's Big Beautiful Book of Bass
. He is also a noted connoisseur and collector of wine, and his love of baseball has led him to amass an impressive collection of baseballs and other related sports paraphernalia.
Now, through a new interview from
Worn & Wound
, we learn of another one of Geddy's love: Fine Vintage Wristwatches.
From the interview:
Worn & Wound: What was your gateway into watch collecting?

Geddy Lee: I didn't have a whole lot of interest in collecting watches, but I always admired certain old watches. I think the very first old watch that I ever owned was a Rolex a guy in England sold me years and years ago. It wasn't anything remarkable or particularly collectible, but it was from the '30s and I just thought it was a cool watch. It was a couple hundred bucks and I still have it.

Rolex made some stuff exclusively for the Canadian market through the years, and one of them was this Tudor Oyster Regent, and I picked that up. I thought it had a cool shape to it and I love the sort of Art Deco vibe of those watches. So, I had a few cool watches over the years and enjoyed them, but I didn't take collecting seriously or anything.

However, I was in Switzerland many years ago and I happened upon this cool watch shop, and a great conversation with a very nice chap there led to my leaving with a black bezel Rolex GMT from 1968, and that was really my gateway watch. I kept that watch for many years. Over the years, I'd received a few great watches as gifts, including a solid gold Universal Genève Compax. Later I picked up a '68 Jaeger LeCoultre Speedbeat, and it was then that I started threatening an interest in really collecting watches.

I'd always wanted a nice Patek Calatrava and about three years ago my wife bought me a beautiful older one. Then I found another one that I fell in love with while researching them, and it started a bit of a chain reaction. I really love the ones from the '40s – '60s, and I've never been much of a modern watch guy. I'd say after those Pateks came into my life, I really got the bug in a bad way. I had about 5 or 6 watches at that point and never really thought about them as something I wanted to keep buying, but after getting that second Patek, I went kind of mental. I think it also coincided with the sort of watch lover's revolution that's happened on Instagram.
The interview also includes a number of photos of Geddy's impressive, budding collection.
You can check out the entire interview/article via this
LINK
.
---