Fly By Night Selected as one of Toronto's Top 50 Rock Songs of All Time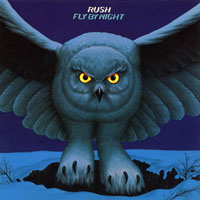 PostCity.Com, a Toronto-based news organization, has published its list of the top 50 rock songs in Toronto history with the limitation that only one song per artist or band can be selected.

Representing Rush was their single Fly By Night from the album of the same name (of course).

"Fly by Night" RUSH — it all began with the hiring of legendary drummer Neil Peart, who replaced John Rutsey for the band's second album and helped take the Willowdale group to dizzying heights of musical complexity.

Click HERE to view the entire list.

Thanks to Eric from Power Windows for passing along the news.