New York's Classic Rock Station Q104.3 "Ultimate Rush Fan Contest"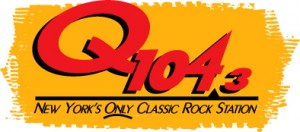 New York City's classic rock station Q104.3 is currently sponsoring a contest to name the 'Ultimate Rush Fan'.

Open to residents of the New York Tri-State area only, the prize package includes a pair of front-row tickets to the June 23rd Jones Beach (Long Island, NY) concert, a Meet & Greet pass and a custom Geddy Lee Clockwork Angel's bass guitar.

To enter the contest, you just have to tell Q104.3 in 140 characters or less why you're Rush's Biggest Fan and they'll provide you a custom URL to get your friends and family to vote for you for the chance to win. Click HERE to enter the contest.

Now, the shameless plug portion of this news story. As I am a resident of the NY Tri-State area, I humbly ask that people cast their vote for me (Click HERE to vote). In the event I do emerge victorious with your help, I plan to turn around and offer up the custom Geddy Lee Bass guitar in a Cygnus-X1.Net contest. Keep in mind you can vote for your favorite 'Ultimate Rush Fan' once a day until the contest draws to a close.

Thanks for your support, your votes and thanks to Alexis Greenan of Q104.3 for the details behind the contest.
---