Rush and the Jersey Shore - First Leg of the 2013 Clockwork Angels Tour Ends Tonight in Atlantic City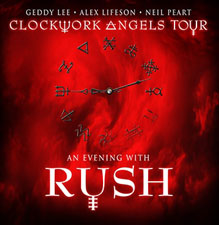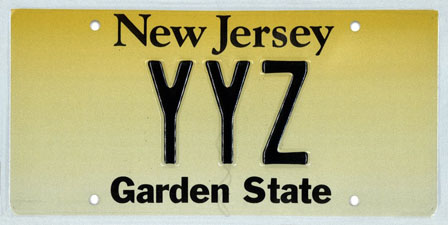 Update (05/12/2013): Here's a LINK to the photos I snapped off in Atlantic City -- from the first row! Enjoy!

---

Rush will take the stage tonight at the Mark G. Etess Arena located inside the Trump Taj Mahal Casino in Atlantic City, New Jersey. This marks the second time the band has performed in Atlantic City; the first came during the Snakes & Arrows tour back on July 4th, 2008. That show also took place in the Etess Arena.

With tonight's show, Rush will end the first leg of their 2013 Clockwork Angels Tour. The band will break for 11 days before resuming the tour in Europe. The European leg will consist of ten dates between May 22nd and June 10th. The tour will have stops in England, Scotland, Holland, Germany, Sweden and Finland. Click HERE for a complete list of concert dates on this leg of the tour.

By all accounts, the first leg of the Clockwork Angels tour has been nothing short of spectacular. All three members appear to be enjoying themselves immensely once again, and numerous fans have commented on Geddy's vocals being stronger than ever. Not surprisingly, the band continues to modify the set list on a nightly basis, just as they did during the 2012 leg of the tour.

Many fans have graciously contributed some stunning photographs from each date thus far. To view them, click HERE. Thanks to everyone who contributed! Look for a gallery from the Atlantic City show from yours truly. For those of you who are also taking in the Atlantic City show, keep an eye out for that New Jersey YYZ license plate waving in the crowd (hopefully from within the first couple of rows). If you see it, come on over and say "Hi!"

The time is now again...
---
Related News Stories
[Rush's 2013 Clockwork Angels Tour Launches Tonight - April 23rd, 2013]
[Rush Announce New Tour Date at the Festival d'été de Québec - March 15th, 2013]
[Rush Announce Second Halifax Show - July 14th - March 11th, 2013]
[Rush To Perform at the Ottawa Bluesfest on July 8th - February 28th, 2013]
[Rush Announce Initial 2013 North American Clockwork Angel Tour Dates - January 22nd, 2013]
[Rush Confirms North American Clockwork Angels Tour for 2013 - December 6th, 2012]
[Rush Clockwork Angels Tour Update: 2012 Leg Now Complete - December 3rd, 2012]
[Rush Clockwork Angels Tour Update: Second Leg Complete - November 4th, 2012]
[Rush Returns Home - Rocks Out Toronto - October 17th, 2012]
[Rush's Clockwork Angels Tour Resumes Tonight in Bridgeport, CT - October 10th, 2012]
[Rush Clockwork Angels Tour Update: First Leg Complete - October 1st, 2012]
[Alex Lifeson Talks About Clockwork Angels Set List Changes - September 17th, 2012]
[Rush Add San Diego Date to the Clockwork Angels Tour - September 10th, 2012]
[Rush's Clockwork Angels Tour Begins - Set List Revealed LIVE - September 7th, 2012]
---