Rock & Roll Hall of Fame Induction Ceremony Featuring Rush Airs Saturday, May 18th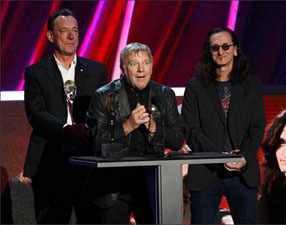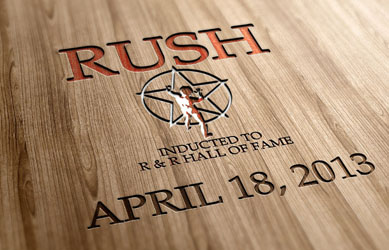 It has been a little less than a month since Rush was formally inducted into the Rock & Roll Hall of Fame (Click HERE for pictures from the ceremony).

The induction ceremony, which took place at the Nokia Center in Los Angeles, California, was not televised live but rather recorded for an HBO special presentation.

That presentation is now set to air this Saturday, May 18th on HBO at 9pm EST. It will also air on HBO throughout the month, and will be available on HBO on Demand on May 19th. According to the HBO Listing, the special will run for nearly 3 hours compared to the nearly 5 hours that spanned the original ceremony. Obviously for Rush fans, the hope is that little or no Rush-related content is edited out of the aired presentation.

A behind-the-scenes promotional video for the ceremony can be viewed below.


---

---

Thanks to Carl Shelden for passing along the link of the promotional video.
---
Related News Stories
[Time Stand Still: Rush Inducted into the Rock & Roll Hall of Fame Tonight - April 18th, 2013]
[Rock and Roll Hall of Fame Induction Ceremony: Live Online Coverage Details - April 17th, 2013]
[Rush Articles on their Upcoming Rock & Roll Hall of Fame Induction Now Online - April 15th, 2013]
[Founding Rush Drummer John Rutsey Excluded from Rock & Roll Hall of Fame Induction - April 11th, 2013]
[Rush Donates Items for Rock & Roll Hall of Fame 2013 Inductees Exhibit - April 3rd, 2013]
[Rock & Roll Hall of Fame Induction Ceremony Ticket Information Now Available - January 19th, 2013]
[Rush Inducted into the Rock & Roll Hall of Fame Class of 2013 - December 11th, 2012]
[Rock & Roll Hall of Fame 2013 Inductees to be Announced on December 11th - December 5th, 2012]
[Geddy Lee and Alex Lifeson Comment on Rush's Nomination into the Rock & Roll Hall of Fame - October 22nd, 2012]
[Rush Finally Nominated for Induction into the Rock & Roll Hall of Fame - October 10th, 2012]
---