Rush's Vapor Trails Remix and 7-Disc Box Set of Atlantic Era Studio Albums Released Today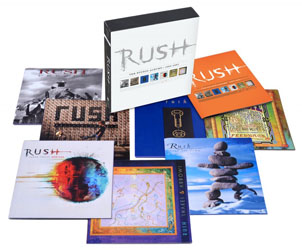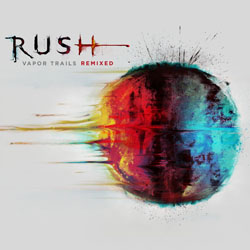 The wait is now officially over. The remixed version of Rush's Vapor Trails is now available for purchase.

Last week, Rolling Stone Magazine began streaming the remixed version of Vapor Trails which was met by overwhelming praise by fans across the globe. The album was also hovering in the Top 10 sales list on Amazon.Com. Hopefully this will translate into brisk sales of the album which may finally propel it to receive a Gold Certification by the RIAA.

Up until Vapor Trail's release back in 2002, every studio and live album Rush released throughout their history achieved at least a Gold Certification (indicating sales of 500,000 units in the U.S.A.). Unfortunately, Vapor Trails, Snakes & Arrows and their most recent studio offering Clockwork Angels have yet to reach that plateau. Yet.

In addition to the remixed version of Vapor Trails, the new 7-Disc Boxed Set Of Atlantic Studio Albums is also now available.

Ordering Links for all are available below:

One little victory...at last!
---
Related News Stories
[Rush's Vapor Trails Remix Streaming Online at Rolling Stone Magazine - September 27th, 2013]
[Alex Lifeson Talks to Classic Rock Magazine About Rush's Vapor Trails Remix and the Next Rush Album - September 18th, 2013]
[Rush's Vapor Trails Remix and 7-Disc Box Set of Atlantic Era Studio Albums Coming October 1st - August 1st, 2013]
---