Cover Rush to win $5,000, 2 Tickets and Meet & Greet with Rush at R40 Live in Los Angeles, CA and more!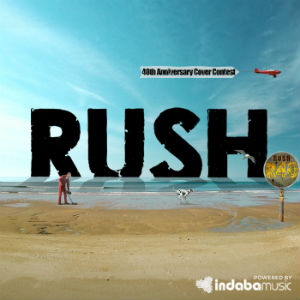 Over the course of their amazing career, Rush has lived a lifetime together, providing an influential soundtrack to many of their fans' lives. Some have been with them since the start, while others have discovered them along the way and delved into their incredible body of work. To quote Dave Grohl from their momentous induction into the Rock and Roll Hall of Fame, "Rush built their following the right way. No hype, no bullsh*t, they did it from the ground up. Their legacy is incredible and their influence undeniable."

Now, after 40 years together, 20 gold and platinum studio albums, Rush is giving their fans a chance to cover 10 songs from their iconic catalog. Their publishing company ole is looking for creative, contemporary covers. Both covers with vocals and instrumentals will be accepted.

Choose from these songs:

Working Man * Fly By Night * Closer to the Heart * The Spirit of Radio * Freewill * Limelight * Tom Sawyer * Red Barchetta * New World Man * Time Stand Still

Grand Prize Winner
$5,000
2 tickets to the R40 Live 40th Anniversary Tour show in Los Angeles, CA on August 1st, 2015
2 Meet & Greet passes to the R40 Live 40th Anniversary Tour show in Los Angeles, CA on August 1st, 2015
A meeting with OLE MEDIA MANAGEMENT Creative Rep
A Limited edition Rush Fender Squier Bass
A lyric video of the Winner's Cover on ole's YouTube channel

2nd Place Winner
$3,000
Rush Swag Prize Pack

3rd Place Winner
$1,000
Rush Swag Prize Pack

3 Popular Vote Winners
Pro status on Indaba Music

For more information, details on how to enter, and the current leaderboard, please click HERE.
---