Rush R40 Live 40th Anniversary Tour Update - First Leg Set to End in Virginia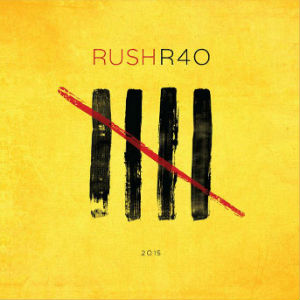 Update: Back from Bristow with one or two (hundred) pics to share. Click HERE to view the gallery.

---

Rush is set to take the stage at the Jiffy Lube Live amphitheater in Bristow, Virginia tonight as they close out the first of three legs in their ongoing R40 Live 40th Anniversary Tour. Including tonight, the band will have performed twelve dates since opening night.

Throughout the tour thus far, Rush have been consistently rotating three moderately different set lists each night. And, without giving too much away for those of you who still want to avoid spoilers, the songs, the stage production, and the entire theme of each show has been incredibly well received.

For those who don't mind be spoiled, there are amazing photographs from each show online with each set showcasing the incredible stage, light, and equipment show. Be warned, however, as the pictures do highlight some of the songs performed each night.

After the Virginia show, the band will take a well-deserved break before embarking on the second leg of the tour in Columbus, Ohio at the Nationwide Arena on June 8th. Rush will then perform throughout June before taking another week-long break ahead of the third and final leg of the tour.

European fans have been anxiously awaiting word on whether or not the band will cross the Atlantic for a string of shows. While there has been no official word yet, recent interviews with both Geddy and Alex have at least hinted at the possibility.

In other tour-related news, Live Nation is sponsoring a contest where you can win a trip to Vegas to see Rush perform. For all the details, click HERE.

For those heading to Virginia tonight (like myself), have a blast! I hope to see some of you there!

Key R40 Tour Links:




Stay tuned for more tour updates, set list changes, and photos!
---
Related News Stories
[R40 Live 40th Anniversary Tour Update - First Week is in the Books - May 15th, 2015]
[Rush's R40 Live 40th Anniversary Tour Launches Tonight - Set List and Pictures Revealed Live! - May 8th, 2015]
[Countdown to R40: Rush Have Arrived in Tulsa! - May 1st, 2015]
[Alex Lifeson Talks About Rush's R40 Tour in New Interview - April 28th, 2015]
[Win a Meet & Greet with Members of Rush! - April 11th, 2015]
[Attention Rush Fans! Rush Wants Your Photos for Their R40 Live Tour - March 14th, 2015]
["Rush Currently Rehearsing in Los Angeles Ahead of R40 Tour - April 5th, 2015]
["Get Everyone to R40" Online Funding Event Now Underway - March 10th, 2015]
[Neil Peart Discusses the R40 Drum Kit in a New Video - January 27th, 2015]
[Alex Lifeson Stops By Q107 To Talk About The New R40 Tour - Cleveland Stop Still Possible - January 26th, 2015]
[Rush Announce R40 Live 40th Anniversary Tour - Band to Perform in 34 Cities Across North America - January 22nd, 2015]
[Rush 2015 Tour Rumors Begin To Gain Steam - December 30th, 2014]
---