Alex Lifeson 2015 "A Brush of Hope" Limited Edition Print Now Available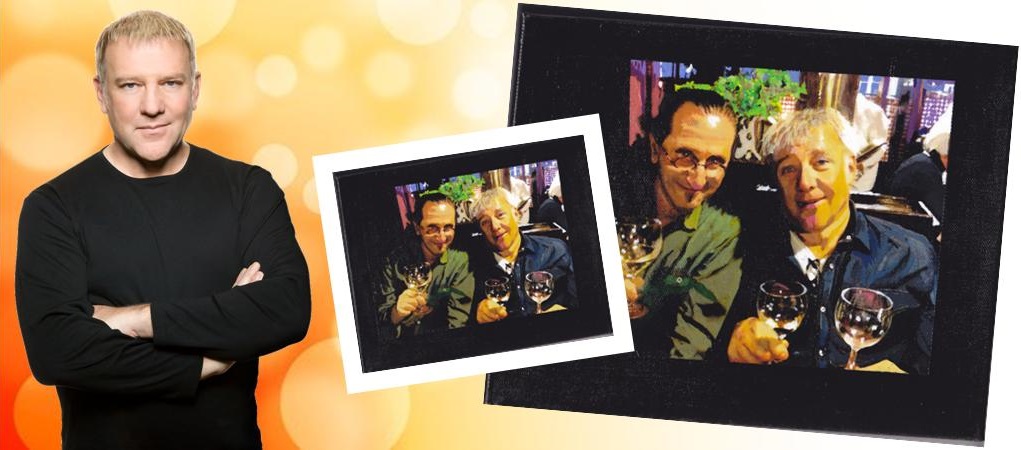 As most fans know, Alex Lifeson has been a regular contributor to the Kidney Foundation of Canada's annual "A Brush of Hope" charity project. His painting from the 2014 event, titled L'ami Geddy a L'ami Louis, is now available as a limited-edition print -- and it's autographed by not only Alex, but Geddy Lee as well.

From the announcement:

The Kidney Foundation of Canada, Atlantic Branch and Canadian great Alex Lifeson have teamed up to produce another round of exclusive limited edition prints. Only 325 prints have been made of L'ami Geddy a L'ami Louis. Each print is numbered and Alex Lifeson has personally signed each individual print.

That's right, each print has Alex Lifeson's ORIGINAL signature on it. As a bonus, due to the prints' unique nature, Geddy Lee's original autograph will also be found on the print. The print is on high quality, heavy stock, acid free paper. In addition, each print comes with a certificate of authenticity, signed by the Executive Director of the Atlantic Branch of The Kidney Foundation of Canada, confirming that the print you have purchase is one of only 325 for L'ami Geddy a L'ami Louis. The certificate also shows the print number (eg. Print No. 33 Limited Edition of 325). The certificate is printed on linen paper, making it ideal for framing with the art print or for displaying on its own.

Each print is $500 CDN. For more information, please visit this LINK.

Thanks to Kelly M for the news.
---