New Geddy Lee Interview With Billboard Magazine - Update on Clockwork Angels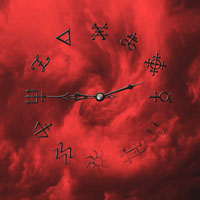 Billboard Magazine has just posted a new interview with Geddy Lee where the Rush frontman discusses numerous topics ranging from his influences in life and music, his love of baseball and more.

On the Clockwork Angels front, Geddy had this to say:

What can we expect from the next album, "Clockwork Angels?"
The first two [single] releases from this album, "Caravan" and "Brought Up to Believe," are a great indication of where this album's going, although there's much more variety than just what those two songs offer. When I look back at [2007 album] "Snakes and Arrows," as happy as we were with that record, in retrospect I feel we kind of overdid it with overdubs. We'd like to simplify that, just in terms of making sure the guitar, bass and drum sounds are big and loud and clear, and any time we are going to add an overdub, to make sure that it definitely is adding and not subtracting.

Here's another interesting tidbit when asked whether Rush might perform another full album live as they did with Moving Pictures:

Would you consider doing that with any other classic Rush album?
I certainly would. We really enjoyed that whole experience. We played for three hours -- you can tuck a 45-minute album in there and still play lots of new things and lots of other things. If we were really out of our minds, we would attempt something like [1978's] "Hemispheres." If Rush has a cult following, within that cult following there's a following for "Hemispheres" [laughs]. I'm not sure we're up for that one, but I could see us doing "2112."

Here's hoping Rush get "...out of their minds..." and play Hemispheres next year :-)

You can check out the entire interview via this LINK.
---
Related News Stories
[
Geddy Lee Update on Clockwork Angels
- October 29th, 2011]
[
Clockwork Angels Update from Rush Producer Nick Raskulinecz
- September 21st, 2011]
---