Clockwork Angels Update from Rush Producer Nick Raskulinecz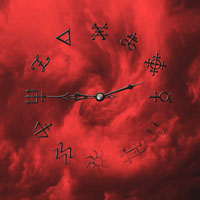 Nick Raskulinecz, Rush's producer behind their 2007 Snakes & Arrowsn album as well as their upcoming Clockwork Angels album was recently interviewed by UltimateGuitar.Com where he provide a modest update on the progress of Rush's latest album:

You're working on Rush's upcoming new studio album, Clockwork Angels. How is it coming along?

It is coming along fantastic, we have recorded two songs already and we released them last year and then the band went on tour. But we are currently in preproduction right now so that we can finish the rest of the record which we will start recording again in mid October.

So it does appear that Rush remains on schedule to complete the album some time this year with the likelihood of a 2012 Spring release with a supporting tour to follow.

Thanks to Ed from RushIsABand for passing along the news.