Rare 1977 Rush Performance of Xanadu On Old Grey Whistle Test Anniversary Show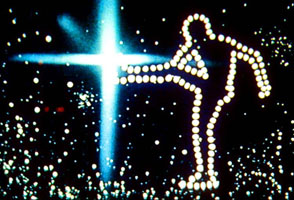 The Old Grey Whistle Test, which was regarded as the last 'real' UK television music show, celebrated its 40th anniversary in 2011. On January 15th 2012, OGWT will be resurrected with a special show at the Sage Hall in Gateshead, UK that will unveil rare footage from BBC Worldwide archive recordings of the show. Among the rare footage to be shown will be a 1997 performance of Xanadu by Rush:

The highlight of the show and the clip which is causing the most interest for UK progressive rock fans is an extremely rare recording of Canadian progressive rockers, RUSH, performing Xanadu in it's entirety during a performance that Phipps regards as one of the main peaks of the Old Grey Whistle Test shows. Phipps says of RUSH at the time, "I knew about them but I'd never seen them and that set literally blew me away."

The Old Grey Whistle Test 40th Anniversary starts at 8pm on Sunday January 15th 2012 in The Sage, Hall Two.

Tickets, costing £12, are available online HERE.

Thanks to reader Billy Hepburn for passing along the news.