Rush Featured on Metal Evolution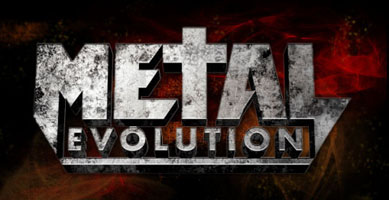 Update: For the moment at least, the segments featuring Rush are on YouTube. Check them out HERE and at the 5-minute mark HERE. Thanks Ed from RushIsABand.

---

All three members of Rush including long-time producer Terry Brown are featured in the the final episode of the heavy metal documentary show Metal Evolution. The show was created by Sam Dunn and Scot McFadyen of Rush: Beyond the Lighted Stage fame.

The episode has already aired this past weekend in Canada on MuchMoreMusic and is scheduled to air next weekend on VH1 Classic in the US.

Also included in the final episode will be interviews with other progressive metal bands such as Dream Theater, Queensryche, Yes and King Crimson. Click HERE for show times and additional information.

Thanks to RushFanForever for passing along the news.