Clockwork Angels: The Comic Scripts Companion Book Now Available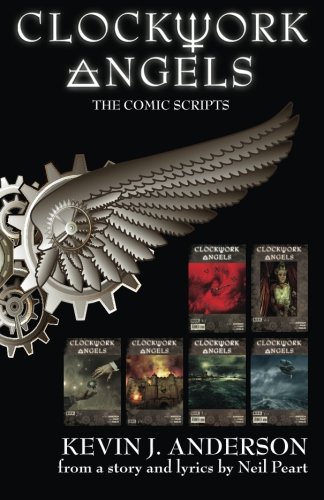 With the sixth and final installment of the Clockwork Angels Comic Book series released, author Kevin J. Anderson has just announced the release of a companion book titled Clockwork Angels: The Comic Scripts which is now available in both print and e-book form from Amazon.Com.

From the listing:

Clockwork Angels is a steampunk fantasy adventure—and an innovative multimedia feast!

Based on a story and lyrics by legendary drummer Neil Peart, Clockwork Angels became the worldwide bestselling concept album by Rush and was developed into a New York Times bestselling and award-winning novel by Kevin J. Anderson.

Anderson and Peart, working with comics artist Nick Robles, brought the epic tale to a visual canvas, a six-issue graphic novel published by BOOM! Studios. Clockwork Angels: The Comic Scripts pulls aside the creative curtain, showing the original scripts, panel by panel, interactions between author and artist, as well as all the secret "Easter eggs" intentionally planted throughout the images as a special treat for Rush fans.

Clockwork Angels: The Comic Scripts is a fascinating book in its own right, to be studied by comic writers, Rush fans, Kevin J. Anderson fans—and anyone interested in a truly astonishing story of a young man's journey across a remarkable steampunk landscape with airships, pirates, alchemy, lost cities, a fabulous carnival, and a hero who insists on making his dreams come true.

To order your copy, please click HERE.

Thanks to Ed from RushIsABand for the news.
---