Geddy Lee to Appear on VH-1 Classics 'That Metal Show' on February 21st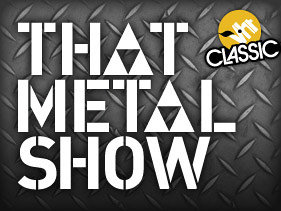 Update: Click HERE to watch the episode.

---

Eddie Trunk has just announced that Geddy Lee will be appearing on the upcoming season premiere of That Metal Show which airs on February 21st. From Eddie' announcement:

Extremely psyched to welcome Geddy Lee of Rush for the hour as our guest on the first new episode of That Metal Show in almost a year! I really wanted someone huge for our debut and once again the Rush camp stepped up. Back in season 1 we had Geddy and Alex on and it was a great solid they did me at the time. You see TMS was in it's infancy and nobody knew what was going to happen with the show. Ged & Alex flew down from Toronto to come on when we were just a 30 minute show not many had yet seen. Now 5 years and about 125 episodes later Geddy is back with us!

For more information on the show, please click HERE.

Thanks to Bill Komlos for the news.
---