Rush's Power Windows 30th Anniversary Special on "In the Studio with Redbeard" Airing December 14th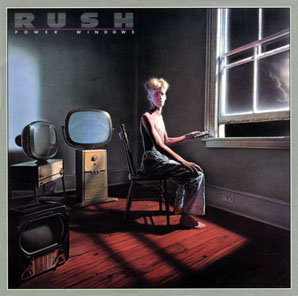 In celebration of the 30th Anniversary of Rush's eleventh studio album, Power Windows, which was released on October 29th back in 1985, both Geddy Lee and Alex Lifeson will appear on In the Studio with Redbeard, the syndicated weekly rock star interview North American radio show.

The initial broadcast of the Power Windows 30th Anniversary special will occur on December 14th. From the announcement:

Rush is marking the 30th anniversary of 1985's Power Windows with "The Big Money","Manhattan Project","Marathon", "Mystic Rhythms"; and we will add 1993's terrific hard-rocking Counterparts sporting "Animate","Stick It Out", and the emotionally powerful "Nobody's Hero". Rush's Geddy Lee and Alex Lifeson host this thoughtful conversation In the Studio the week of December 14. -Redbeard

For a list of North American radio stations that will be airing the special, please click HERE.

For additional information, and eventual links to the interview, click HERE.

Thanks to Eric from Power Windows for the news.
---