Enter to Win One of Five Copies of Moving Pictures 5.1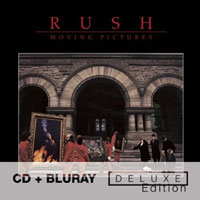 In celebration of the upcoming release of Rush's 30th Anniversary Deluxe Edition of Moving Pictures, Cygnus-X1.Net will be giving away five copies of the CD / DVD combo pack; one a week beginning on April 1st. No, it's no joke :)

Simply visit the contest page, fill out an entry form and you'll be in the running throughout the five-week contest period.

Still haven't ordered your copy (and you don't feel that lady luck will be on your side)? -- Here are the pre-order links from Amazon.Com:


Moving Pictures 5.1 - CD/DVD

Moving Pictures 5.1 - CD/BD

Best of luck, everyone!